THE BUSINESS OF RACING, NOT RACING FOR BUSINESS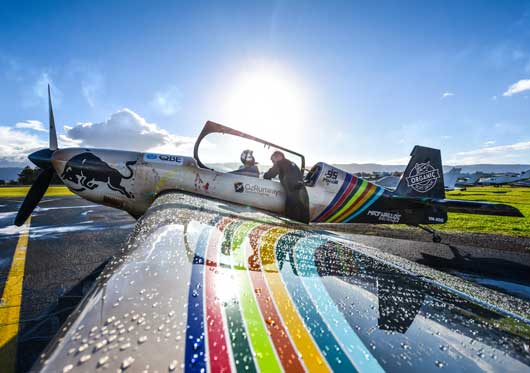 Henry Howard Photography
The ability to adapt and overcome challenges, re-position and drive forward in business is critical.
For Matt Hall Racing 2019 will represent a year of significant change. It's the eighth year that the organisation has had an entry in the Red Bull Air Race World Championship, and as it happens it will also be the final year.
An announcement by Red Bull to end one of the most scintillating motorsport series' in the world in late May shocked many, including the 14 pilots who have dedicated their lives to winning races. For some, racing was their business. For others, their racing was one facet of their business. Matt Hall Racing falls into the latter category.
In fact, 'Matt Hall Racing' is the trading name for the company cleverly named 'Inverted Downunder', the business that backs the race team. Racing might have been the jewel in the crown of Inverted Downunder, but it has not been by any means the only focus.
For the past ten years, Inverted Downunder has provided Australia's most thrilling aerobatic joy flights. Purchased as gifts, corporate incentives and for every reason in between it's a market that sees nearly 500 people
per year strap in to take on a flight out of Lake Macquarie Airport.
On top of this Matt Hall, a man who saw a career as a Wing Commander in the Royal Australian Air Force morph into being one of the fiercest competitors in the Red Bull Air Race, undertakes keynote speaking engagements all over the nation at large and small organisations.
In 2019, Inverted Downunder in partnership with the Skyline Aviation Group has also entered the charter flight market, servicing businesses in the Hunter who have a need to fly on demand, according to their own schedule.
With racing on the backburner from 2020 onwards, the business landscape is set to change for Matt Hall Racing. If anything, there's greater opportunity to expand as an aviation leader in Australia.
Other Articles from this issue
Cyber attacks seemingly hit the headlines every day. Whether it's Westpac, The Australian National University or Maersk...
Newcastle manufacturer Brain Industries is expanding its workshop space to accommodate its growth in business and staff.
Newcastle business, government and community leaders joined members of the CSIRO Board in April at CSIRO's Newcastle sit...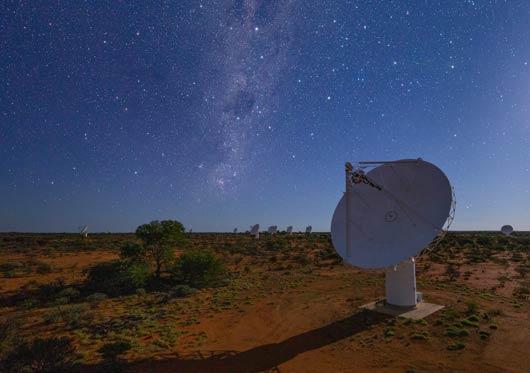 Celebrating 25 years in business this year, Ultrafloor is a locally owned manufacturer of precast concrete flooring base...