TAFE NSW Kurri Kurri student name top vehicle apprentice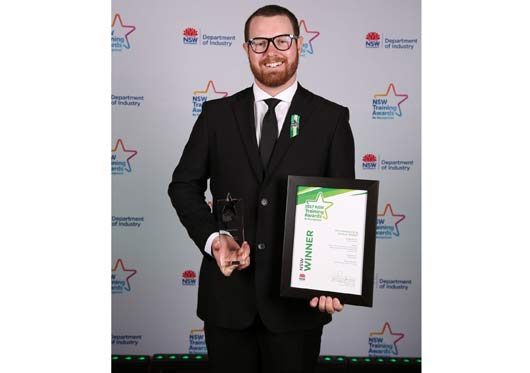 Josh Terras
Lake Macquarie's Josh Terras was recognised as the Top Apprentice in Vehicle Trades at the NSW Training Awards in Sydney on 8 September.
Mr Terras, who studied at
TAFE NSW Kurri Kurri
and works as a plant mechanic for Komatsu Australia, was one of 10 TAFE NSW winners at the ceremony.
The prestigious awards, conducted by the NSW Department of Industry, recognise the many vocational education and training (VET) students, teachers, providers and employers working across the sector.
After finishing school, Mr Terras studied a Certificate III in Automotive Mechanical Technology, specialising in heavy vehicle mobile equipment. Last year he completed a Certificate III in Automotive Electrical Technology and Certificate III in Mobile Plant Technology.
Mr Terras said it was great to be recognised after four years of hard work.
"It's a tribute to Komatsu Australia and TAFE NSW for having good systems in place and providing such a great program that combines training with hands-on, relevant experience in the workplace," he said.
The award follows his recognition in 2016 as Komatsu's 4th year Apprentice of the Year of NSW and Komatsu National Apprentice of the Year.
The strong representation of finalists from TAFE NSW demonstrates the high standard of training available across the 1200 courses on offer.
Other TAFE NSW winners included:
• Apprentice of the Year
• Trainee of the Year
• Vocational Student of the Year
• VET Trainer/Teacher of the Year
• Excellence in Trade Skills
• Excellence in Vehicle Trades
• Aboriginal and Torres Strait Islander Student of the Year
• Special Award for a Woman in a Non-Traditional Trade or Vocation
• Industry Collaboration Award: Skills4Trade and Pledge250, formed by Skillset and TAFE NSW
Other Articles from this issue
NewPsych has moved into purpose built offices at level 4/77 Hunter Street Newcastle (diagonally opposite the old post of...
New business appointments in the Hunter region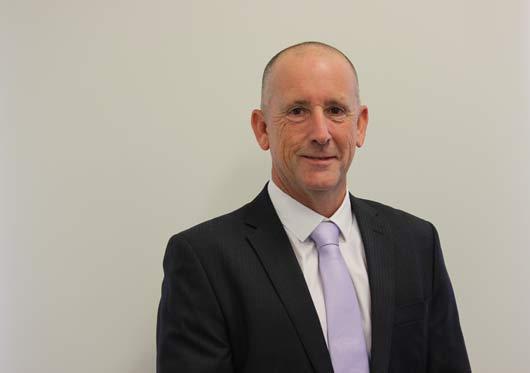 The City of Newcastle is well and truly in the midst of a construction boom, and with more than $1.6 billion of developm...
The Hunter Development Corporation says Newcastle's ongoing urban renewal will receive a boost with the release to the m...