Operating leases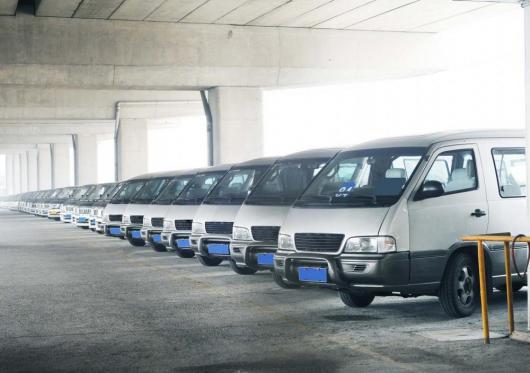 Ian Bird
JSA Group
If your business has vehicles you'll know that the purchase and ongoing maintenance of your fleet can be a costly, time consuming responsibility. There are alternatives to buying vehicles and getting them serviced and maintained yourself. Operating leases can be a very useful form of vehicle finance.
They come in two forms. A fully maintained operating lease includes servicing, maintenance, fuel reporting, registration renewals and roadside assistance. A non-maintained operating lease covers just the finance of the vehicle. Both types of leases can come with or without fleet management. You don't have to be locked into new vehicles, second hand vehicles can also be obtained under an operating lease.
How does it work? Essentially you pay a single monthly payment for a set term. That term is usually between one and five years. At the end of that term you simply hand the car or truck or van back, instead of having to refinance, trade or sell.
What you are effectively doing is outsourcing the residual and depreciation risks associated with your business fleet. You are also eliminating maintenance risks too. From a financial point of view, the lease costs are tax deductible. The vehicle becomes an ongoing operating expense and sits off balance sheet. This puts capital back in to your business and increases all important cashflow.
Depreciation is one of the biggest costs or risks associated fleet vehicles. Residual values are generally utilised to help with cash flow but setting them can be difficult as it is almost impossible to pre-determine the potential market value of a vehicle in three, four or five years. Setting a residual too high can result in the vehicle being worth less than the remaining payout. Not having to sell or trade at a wholesale price can give peace of mind and it provides less down time for the organisation.
Operating leases aren't just for large businesses. They may be beneficial for smaller businesses as well. Small businesses often don't have the resources to undertake all the administration associated with sourcing, purchasing, maintaining and selling vehicles. Full reports such as maintenance scheduling and fuel expenditure as well as registration renewals are all included. Whether your business is large or small, operating leases can allow you to regularly trade up to the latest vehicle models. Having newer model vehicles can bring efficiency benefits. Whether an operating lease is right for your organisation will depend upon a range of factors. There are other financing options including novated leases, chattel mortgages, hire purchase or finance leases. The point is that there are a range of ways to finance business equipment such as vehicles. An experienced financial services firm or fleet management company can assist you to make the right decision for your business.
Other Articles from this issue
A new festival has been launched to showcase the benefits of mining and the community support that exists for the indust...
Awabakal Newcastle Aboriginal Co-operative has unveiled major refurbishments to its Aboriginal Primary Health Care Centr...