Final stage in steelworks remediation underway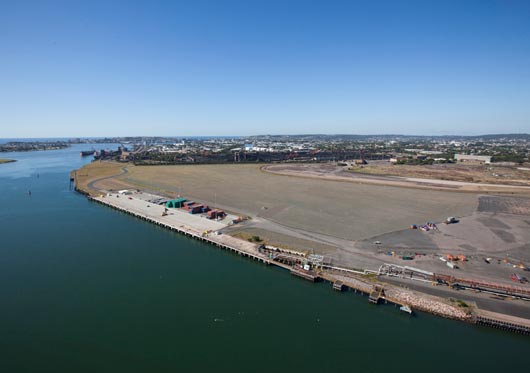 With the final phase of remediation at the former BHP steelworks site at Mayfield now underway, the Hunter Development Corporation (HDC) says Newcastle can look to future employment generating uses for the site. HDC CEO Michael Cassel said the project was not only about good environmental outcomes, but also about economic diversification and employment generation.
"This is the final stage of an enormous remediation program that has taken a decade and cost more than $100 million," Mr Cassel said.
"Bringing to a close one of the biggest and most important remediation projects in Newcastle's history will be a huge achievement for the local community, and a significant milestone in its history.
"When the remediation is complete we can move ahead with new general industrial employment-generating uses for the site and a bright future for our local community," Mr Cassel said.
Following a competitive process HDC awarded the $21 million contract to Hunter-based company Daracon Pty Ltd for the remediation of the site's final 52-hectare parcel.
Work on this final stage of the remediation will take place over a 30-week work program and support 60 jobs.
The project involves large scale contouring and capping, and the installation of extensive drainage at the site.
The funding for the entire remediation project has come from a fund set up by BHP when it handed the site over to the state in 2004.
When the works are complete in the second half of 2017, the entire 152-hectare site will be remediated, meeting Environment Protection Authority requirements and allowing the site to be reused.
Future development will need to be consistent with the site's industrial zoning and the long-term lease of the Port of Newcastle which occupies the adjacent 90-hectare port-side and 10-hectare Intermodal parts of the site.
The Hunter Development Corporation recently received a NSW Premier's Award in the environmental category for its remediation work at Mayfield and Kooragang Island.
Other Articles from this issue
More than 60% of small businesses fail within the first three years of starting up.
Local family owned and operated business, Mainstream Industries, were crowned the winners of the 'gold' safety helmet tr...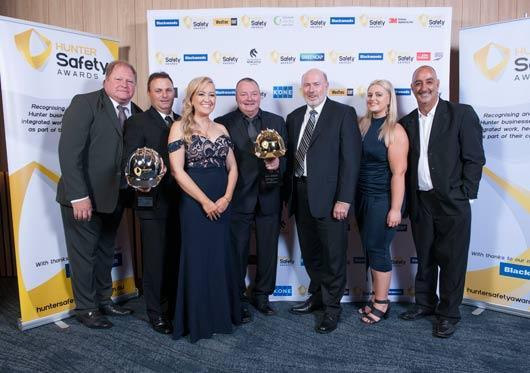 It's set to be an exciting year for innovation in Newcastle.
The 2016 winners of the Australian Institute of Architects' Newcastle Architecture Awards were revealed at a special cer...