City prepares for electric vehicle future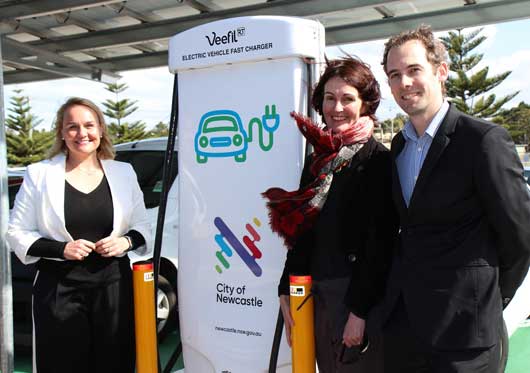 The City of Newcastle has completed a solar-powered electric vehicle (EV) charging hub that will also provide 100% renewable electricity to supply all of No.2 Sportsground. Known as an E-Transit Hub', the charging station is the first to roll out across the city and includes a 44 kW solar car park cover, three EV chargers and more than 120 kWh of battery storage, which is enough to power an average Newcastle home for nearly nine days.
Lord Mayor Nuatali Nelmes said that the E-transit Hub will act as a testbed for similar facilities around the city as Newcastle adopts sustainable energy technology across its facilities and operations.
"Novocastrians are known for embracing sustainability and it's no surprise that electric vehicle ownership is on the rise in Newcastle," the Lord Mayor said.
"Installing this E-Transit hub is an important part of demonstrating to our community that Newcastle is an electric vehicle-friendly city where you can be confident the infrastructure is in place to support the vehicles' growing popularity.
"Number 2 Sportsground is the first location in a planned roll-out of future EV charging stations across the city, as we progressively see a move away from the dependence on fossilfuel powered transport to cleaner and more sustainable modes such as electric vehicles and bikes.
"Through our own Smart City Strategy, and with the help of the Federal Government's $5 million Smart Cities and Suburbs Program grant, Number 2 Sportsground is now a completely selfsustaining site capable not only of charging electric vehicles but also powering the sportsground lights and other facilities." EV owner Michael Barwell said he was thrilled to see the City develop environmentally friendly infrastructure for eco-minded transport users.
"The adoption rate of electric vehicles in Newcastle is definitely on the rise and we are only going to see more people transfer from traditional fossil-fuel engines to electric powered in the years to come," Mr Barwell said.
The EV charging stations will be free for users for an introductory period to encourage usage before moving to a pricing structure based on demand and cost recovery.
The City has installed one Tritium 50 kW Fast Charger and two 22 kW Level 2 chargers.
For the average vehicle, the fast charger takes around 30-40 minutes to charge to 80%, while the other two take up to two hours depending on battery size and state of charge.
Three other EV charging sites are planned for the CBD at the Queen Street car park, Laman Street and on Wharf Road by early 2020. The City is also currently planning the expansion of the public EV network to other suburbs.
The EV infrastructure is part of the $13 million Smart Moves Newcastle project, which received $5 million through the Federal Government's Smart Cities and Suburbs program in 2017.
Other Articles from this issue
Lake Macquarie City Council has welcomed State Government legislation aimed at fast-tracking redevelopment of the former...
Science and technology are the forefront of everyday human life and transforming the way we live and interpret reality...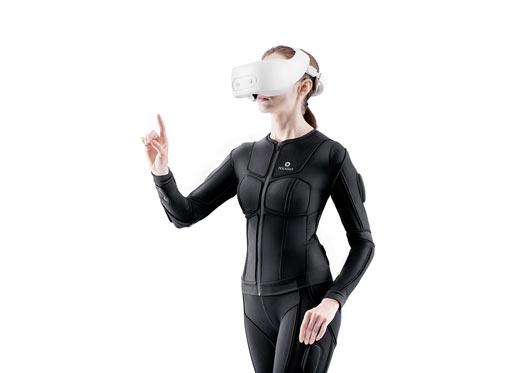 A partnership created by local government, a not for profit leading provider of community care and a solar cooperative w...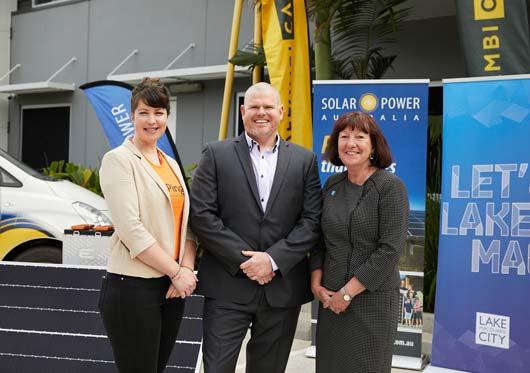 The University of Newcastle has paid homage to its industry partners with the development of an annual award that recogn...