Business development strategies: buy or build?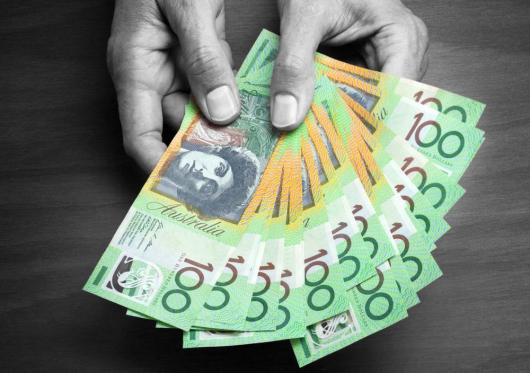 Daniel Evans
Macquarie Business Banking
According to the September 2016 Scottish Pacific SME Growth Index, a survey conducted by research firm East & Partners of more than 1,200 small and medium enterprises in Australia, almost half expect growth in revenue over the next six months.
Just over 30% of those firms planned to acquire or merge with another business, a growing trend on previous years.
For growth strategies of this scale, there are two options: organic growth or acquisition.
Macquarie Business Banking is seeing an increasing appetite for acquisition, especially in Macquarie's specialist industry sectors such as property and professional services, but you should use caution.
Acquisition can seem exciting, but there are inherent risks. If you manage it well, the upside can be great. Rush into it and you risk losing staff and customers.
With competition intensifying in service sectors, acquisition can help you preserve or accelerate growth. And with the cost of funds at a generational low and business confidence steady, business owners seem to be more willing to make decisions of this magnitude.
So is acquisition the right growth strategy for your business?
Acquisition
If you have a strong appetite for a faster rate of growth, an acquisition can get you there sooner.
Businesses that make acquisitions achieve economies of scale much quicker. For example you could potentially buy a fee base or property management roll with immediate impact on revenue.
And while variable expenses will increase, other costs may remain largely unchanged, such as accounting and software support services, and potentially administrative or marketing staffing costs. Technology and smart changes to operating processes can play a big role in achieving increased efficiencies to support growth and enhance profit margins."
A business should consider acquisition if:
• you have under-utilised assets, such as premises, equipment or capital
• you want to expand into new markets to diversify revenue risk
• you want to offer new products or services in adjacent areas
• top line revenue growth is plateauing.
Organic growth
Organic growth can be controlled growth, as long as you have the capacity to scale effectively. Organic growth rates are typically up to 10 to 15% pa. It can suit smaller businesses or businesses in the first few years of being established.
A business should consider organic growth if:
• you're more risk-averse and don't want to over-gear
• you don't have the resources to invest in the acquisition process
• you prefer to maintain control by growing steadily
There are ways to accelerate organic growth.
Innovation can be a game changer – create a new product or service to gain market share. Resources and capability can impact on this, so many businesses prefer to work with a philosophically aligned partner or service provider rather than develop their own capability in house."
Buyer beware
There are a number of factors to consider with any new acquisition.
1. Avoid over-gearing. Make sure you set up the right capital structure - if you borrow too much you could create financial stress, especially if things don't go as expected.
2. Don't make too many acquisitions too quickly. You need time to bed them down. The end goal is profitability. Get your systems, culture and people in place.
3. Don't over-value or out-bid for the sake of growth, especially when markets are hot. Many factors influence the contract price such as retention amounts, contingent liabilities, client concentration, deal structure and staff incentives. It's not like comparing the value of one property against another in determining fair value.
4. Make sure your staff and customers feel valued. Staff are the lifeblood of any service business, and you can't risk losing your existing or new clients.
It's important to get advice from your lawyer and accountant, and it's also worthwhile talking with your Macquarie Relationship Manager about your long-term growth strategy.
"With our specialist industry focus, we've been able to put businesses together where we know there's an appetite for acquisition and where we see a good fit," says Cilia. "We can fund a deal, but we can also help you get your business ready and make sure you have the capacity to take advantage of that next opportunity."
Acquisition or organic growth?
Acquisition is any purchase of a separate business to add new capabilities, products or services, or expand into new markets. It could also include a mutually agreed merger.
Organic growth is where you develop your own capabilities and resources internally to increase your customer base, and/or increase spend from existing customers.
For further information contact Macquarie Business Banking on (02) 4960 4000, email dan.evans@macquarie.com or visit
Other Articles from this issue
With a back to the Seventies celebration highlighted by iconic rock band, Dragon, the Master Builders Association held i...
Cutting edge technology to recharge electric cars is now available at The Executive Inn at New Lambton and The Gateway I...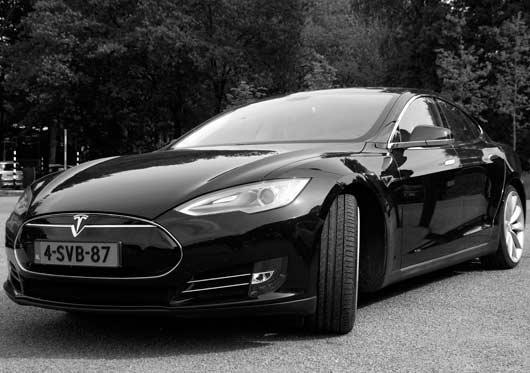 Cultural sector development program, Smart Arts will be returning to Newcastle following highly successful delivery of t...
Female high school students with a passion for science, technology, engineering and mathematics (STEM) gathered on 7 A...