BECOMING A DEFENCE INDUSTRY SUPPLIER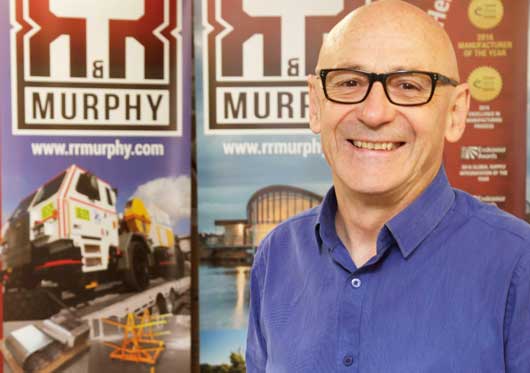 R&R Murphy Managing Director Rod Murphy
The Defence Industry will invest $200 billion over the next 10 years and the Government is encouraging Australian SMEs to look at this industry for the future of a nextgeneration and manufacturing in Australia. There are major opportunities for a broad range of suppliers but the steps involved are significant and there is a substantial lead time from when you commence the process to when you start receiving the benefits of new sales.
R&R Murphy is a local supplier who has been through the processes to become a defence supplier and although it has been a long journey, is confident that it will pay off significantly in the long run.
R&R Murphy was established in 2004 and commenced in the waste industry, manufacturing front left bins and cement tankers, Between 2006 and 2011, the company built a reliable and trustworthy reputation in the mining sector, but in 2012 R&R Murphy Managing Director Rod Murphy realised that they needed to be more diversified and also supply other industries to lower risks and to secure a better for the company moving forward.
The business chose a variety of target industries, including defence, architecture, transport, water filtration and food.
Defence was first priority. The standards required for this industry are very high, but Rod could see substantial longterm opportunities once established.
There is a lot to implement in an organisation to meet the requirements to supply to the defence industry, including a new business plan, good management systems, ISO accreditations, highly skilled staff, 5S, lean manufacturing and more.
It is a big commitment and investment for any SME but there are major opportunities for those who are willing to make the journey. Many of the processes involved may also provide major benefits to servicing other markets apart from defence.
Rod Murphy is presenting at the 2019 Hunter Defence Conference and will be discussing the opportunities that are available for SMEs and what needs to be done to make your business qualified to supply to defence.
Other Articles from this issue
Newcastle manufacturer Brain Industries is expanding its workshop space to accommodate its growth in business and staff.
Lake Macquarie City Council's CEO Morven Cameron has received a prestigious award at the 2019 Minister's Awards for Wome...
Lockheed Martin Australia (LMA), Regional Development Australia (RDA) Hunter and University of Newcastle (UoN) have joi...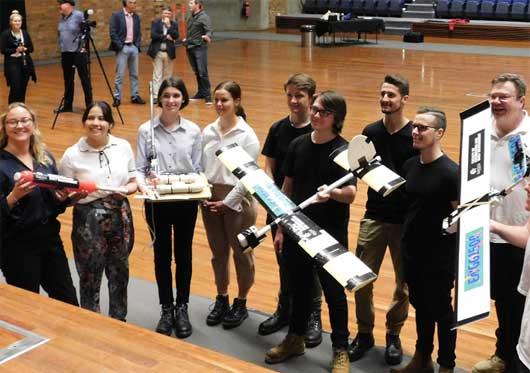 Newcastle-based insurance broker Russell Boucher has been named as the Broker of the Year - International at a major ins...