ATTRACTING SPONSORS FOR AN EVENT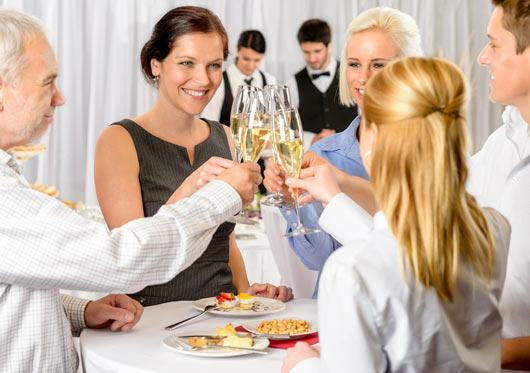 Many events, such as awards ceremonies, exhibitions and major conferences, can benefit immensely by having sponsors to not only help pay the bills but also to give additional credibility to the event.
Signing up sponsors is not always easy, particularly for a new event, but the following tips will help. None of them are rocket science but they are often not carried out in a well-planned and structure manner.
(1) Clearly define the event: This may sound obvious but is not always done properly. Prospective sponsors will first and foremost want to know the purpose of the event and the demographics of attendees. If you have held the event before then provide statistics in an easily digested format.
(2) Clearly explain the benefits sponsors will receive: Make up sponsorship proposals. Sponsors will need to know what it will cost and what returns they will receive. Make sure you include and preand post-event benefits, not just direct benefits at the actual event. Quantify as many benefits as possible.
(3) Approach the right type of sponsors: Make sure you approach potential sponsors who are in the appropriate markets and will receive the most benefits.
(4) Make direct contact with the correct person:
Don't just make contact with an organisation. Make sure you contact the person who will be making the decision.
(5) Follow up: If a decision is under review provide gentle reminders and ensure the prospective sponsor understands the additional value they obtain by coming on board as early as possible, particularly in terms of pre-event publicity. Also keep them informed of any progressive news regarding the event, especially if it strengthens the case for being a sponsor.
Other Articles from this issue
The Diocese of Maitland-Newcastle will build two new high schools and extend two existing high schools in one of the sin...
You have a deadline looming in one hour and your computer freezes then crashes. Sound familiar?
While investing in information and communication technology is no guarantee of improving your business outcomes, failing...