Annual survey finds Newcastle salaries up while Hunter salaries down
The latest salary survey report from Forsythes Recruitment shows hiring is on the increase and people with skills, particularly in change management, are again being headhunted in the Hunter and Central Coast regions.
Forsythes Recruitment Director Geoff Crews said these moves should translate into a modest increase in salaries for those equipped to forge change, particularly in the technology, finance and HR sectors. Mr Crews said wages were not
increasing uniformly across regions and sectors.
The survey reports average salary increases in 2014/2015 of 1.8 per cent on the Central Coast and 1 per cent in Newcastle.
Wages fell by 3 per cent in the Hunter Valley. This compares with a 2.5 per cent increase in Sydney. The wage increase is up slightly on last financial year in the Central Coast but well down in Newcastle and the Hunter Valley.
Annual change in average salaries
(Newcastle, Hunter, Central Coast) per category - 2014/15
 Increase:
 
 IT, Tech & Startup

Finance & Accounting

Sales & Marketing

Industrial, Labour Hire

Administration & Accounts

HR, Health & Safety, Learning & Development

Contact Centre & Customer Service

5.4%

3.7%

3.3%

2.0%

1.3%

1.0%

0.8%

 Decrease:
 
Supply Chain & Logistics

Executive

Engineering, Mining & Construction

0.8%

2.2%

3.0%
Annual change in average salaries (all categories) per region per financial year
 
Central Coast
Hunter ValleyNewcastle/Lake Macquarie
Sydney
2014/15

increase

1.8% increase
3.0% decrease              1.0% increase
 2.5%

2013/14

decrease

 1.6% increase
 4.0% increase              3.4% increase
 0.7%
Mr Crews said he expects salaries to continue to decrease in the coming financial year for executives and those employed in supply chain and logistics, engineering, mining and construction by around 3 per cent. He expects salaries in other sectors to increase between 2 and 3 per cent.
To measure employee confidence the survey asks respondents who are otherwise content in their jobs to nominate what salary increase it would take for them to leave their job. The average salary increase nominated across the regions was 19 per cent, down from 20 percent in 2014 and 22 per cent in 2013.
"There appears to be a slight return in confidence and openness to changing jobs," Mr Crews said.
Mr Crews said stagnating salaries are a result of employers doing more with less.
"Companies are looking to transform. Experience, expertise and diversity will be the distinguishing characteristics necessary to determine salary rises in this climate."
Forsythes Recruitment has been conducting the Salary Survey since 2009. It uses data supplied confidentially and anonymously by 2,500 Hunter and Central Coast people via the region's only local salary survey websites. For more information visit
www.huntersalaries.com.au
or
www.centralcoastsalaries.com.au
. NOTE: All salary figures quoted are base salaries excluding superannuation, motor vehicle and bonuses.
Other Articles from this issue
With the Hunter region's population set to increase to one million by 2050, Hunter Water have announced that over the ne...
Key industry and community enablers have articulated a vision and plan for Newcastle and the broader region, to become a...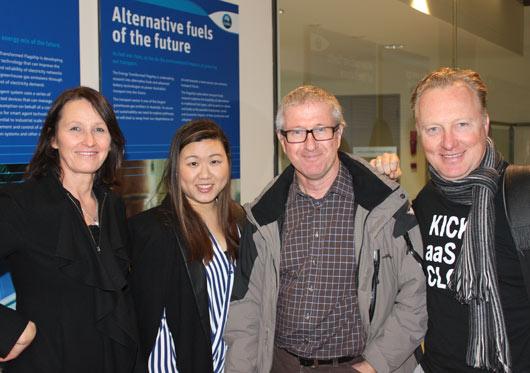 The insights, deliberations and reflections of global thought leaders brought together by the 2016 Univer-Cities confere...