About the 2017 Hunter Manufacturing Awards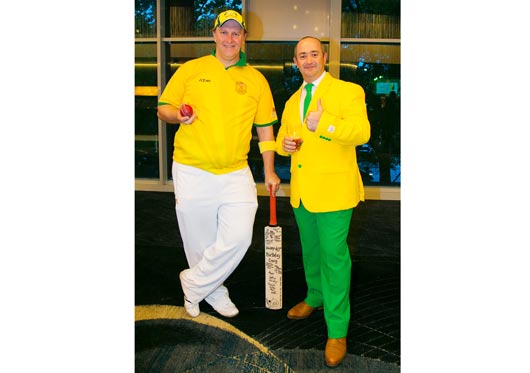 2017 HMA theme 'Iconic Australia'
It was a great Aussie atmosphere displaying iconic Australian landmarks, people and things when hundreds of manufacturers, supporters and dignitaries gathered at the 2017 Hunter Manufacturing Awards at Wests City (NEX) to celebrate excellence in manufacturing for the 13th year.
Representing the Premier of New South Wales, Scot Macdonald, Parliamentary Secretary for the Hunter and Central coast, officially opened the event.
HMA chairman, Steven Smith acknowledged and thanked Downer for its 10th year of major sponsorship of the prestigious awards' event and praised them for their support of the region's manufacturing sector.
He also expressed his pleasure with regards to the amount of new companies seeking to be recognised through the HMA. He congratulated all the finalists, and commented that "2017 manufacturing continues to be a hard gig. The challenges just keep coming at us – from different directions and in unexpected ways - as many of you here tonight are more than aware. However, the applicants for Hunter Manufacturing Awards continue to demonstrate a resilience, and an ability, to overcome those challenges by innovating and adapting their businesses in their own unique ways."
The Board of HMA continues to utilise some funds toward a scholarship for potential or existing TAFE students who are planning or are currently undertaking a course which is directly related to the manufacturing industry.
The scholarships are open to any student who is undertaking a course directly related to manufacturing, is committed to a career in the manufacturing industry, shows a passion for engineering and manufacturing.
The value of the scholarship is $5,000 per year to be distributed to up to five students. The scholarship is for 1 year only, but recipients are eligible to receive scholarships in consecutive years, subject to continuing to meet selection criteria.
2017 Finalists
Ali Jane Travel Accessories and Design
Airpak Sheetmetal
Ampcontrol Group
Austube Mills
Bae Systems
Beep Bicycle Bells
Brain Industries
Bridon Bekaert
Classic Blinds & Shutters
Custom Fluidpower
Design Anthology
Downer Engineering
DSI Underground
Foghorn Brewhouse
Hedweld
HMS Group
Hummingbird Electronics
Hunter Valley Pallets
Hunternet Group Training Company
Liberty Onesteel - REMS Workshop
Liberty Onesteel - Wire Mill
Liberty Onesteel - Rod Mill
McLanahan Corporation
MIGAS
Moly-Cop
Mortels Sheepskin
Mother & Joey
Norris Industries
Quarry Mining
Rapid Spray
Robotic Systems
Signature Floats
Steber international
TAFE NSW
Valley Longwall International
Varley Group
Whiteley Corporation
2017 Sponsors
BAE Systems
Bridon Bekaert
Davies Collison Cave
Helloworld Business Travel Newcastle
Hunter Business Chamber
Hunter Business Review
Hunter Research Foundation Centre
KM&T
KO.FM
McEwan and Partners
NBN News
Newcastle Herald
NSW Government
R&R Murphy
Quarry Mining
Strata Worldwide
The University of Newcastle
Whiteley Corporation
Who Printing
Other Articles from this issue
Which social media tools represent tangible value to your business, and a good use of your team's time?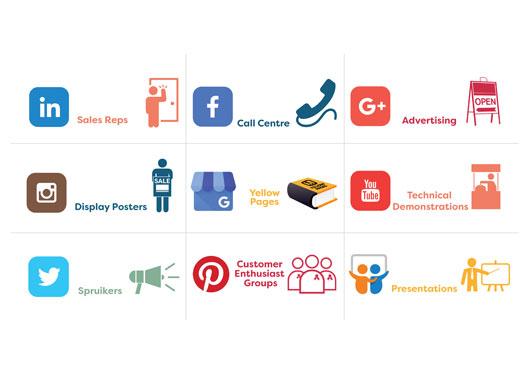 Five TAFE NSW students each received a $1000 scholarship at the 2017 Hunter Manufacturing Awards to help them reach th...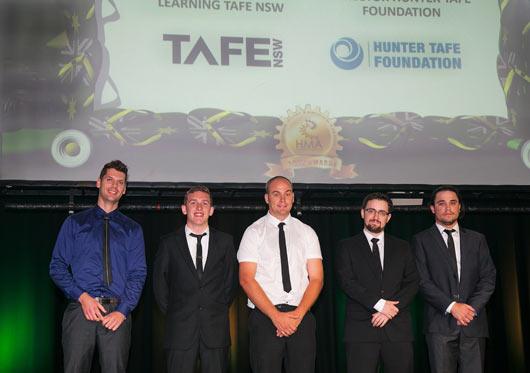 Just as pilots use flight simulators, University of Newcastle (UON) education students can now road test their teaching ...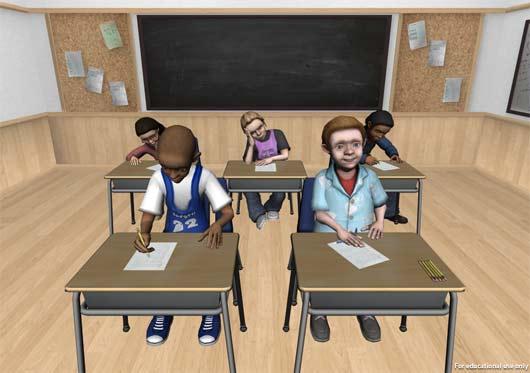 Australia's property industry is emerging as the main driver of economic growth and increased employment in the transiti...