2020 Hunter Manufacturing Awards are 'celebrating our resilience'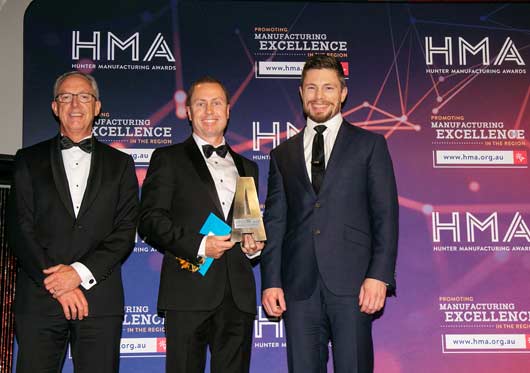 The Board of the Hunter Manufacturing Awards Inc (HMA) have confirmed that the Awards will go ahead in 2020!
HMA Chair, Steven Smith, said that it is even more important during this time of uncertainty to celebrate our Region's manufacturers, to promote and profile their ability to innovate and adapt during the COVID-19 situation and to celebrate their resilience. 
The event will be on a smaller scale to previous years' events, with guest numbers in accordance with the Government compliance at the time. Held on Friday, 23rd October 2020, this year's awards are moving to the Merewether Surfhouse.
The number of categories will be reduced from 13 to seven in 2020 and will include a revamp of the current categories and criteria to be more in keeping with the changing manufacturing sector.  The rebranding of HMA was part of HMA's Strategic Plan introduced in 2019, with the update of categories to be introduced as part of the 2020 Awards, in keeping with the HMA mission and goals to 'inspire vibrant and enduring manufacturing in the Hunter'.
The award categories for this 2020 are:
Rising Star Award
Collaboration Partnership Award
Outstanding Start-Up Award
Sustainable Operations Award
Manufacturing Pivot Award
Manufacturer of the Year < 50 employees
Manufacturer of the Year > 50 employees
A one-off award in 2020 is the Manufacturing Pivot award, to celebrate a local manufacturing business that has navigated the challenges brought about in business due to COVID-19, pivoting to generate new offerings, retain jobs or open their products and services to new markets. This award will be in honour of Rod Murphy of R&R Murphy, a long-term advocate for manufacturing in the region and 2018 Board Award winner who sadly and unexpectedly passed away in March this year.
Manufacturer of the Year Award winners will win trips to an overseas destination to visit other companies, a trade fair or event that will enable their company to further their business or make important contacts in an endeavour to grow and develop their company.
An Incentive Prize will be sponsored by helloworld Business Travel Group which will give finalists an opportunity to win a trip for two people to any city in Australia or New Zealand.  HMA will contribute $1,000 towards incidental expenses for the winner of this Prize.  The prize will be drawn at the Awards Event.
Due to COVID-19 it was necessary for the 2020 Launch to be a non-physical event. Usually hosted at our Manufacturer of the Year award winner's premises, 2019 winner Chamberlain, who would have hosted the Launch, has provided a case study and video of their premises, profiled on the HMA website.
Registrations and applications for the 2020 Hunter Manufacturing Awards can be summitted via hma.org.au. Applications close 31st August 2020.
The HMA Awards Night will be staged on Friday 23 October at Merewether Surfhouse. Tickets will be available through the HMA website.
For further information please contact HMA on 0438 242 899 or email info@hma.org.au.
Other Articles from this issue
The first shipment of new passenger trains for the Sydney network arrived at Port of Newcastle early July, immediately t...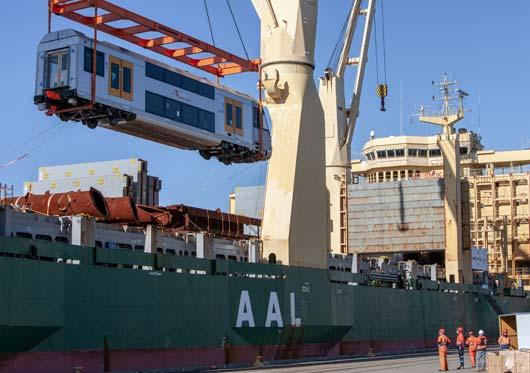 Nominations opened 22 July for the Lake Macquarie Business Excellence Awards, which aim this year to celebrate and recog...
The first ever driverless vehicle to mix with traffic on Newcastle's roads has started ferrying passengers along Wharf R...
The Newcastle Institute for Energy and Resources (NIER) at the University of Newcastle and the CSIRO have joined forces ...