World-first drive thru only KFC opens its 'boom gates' in Newcastle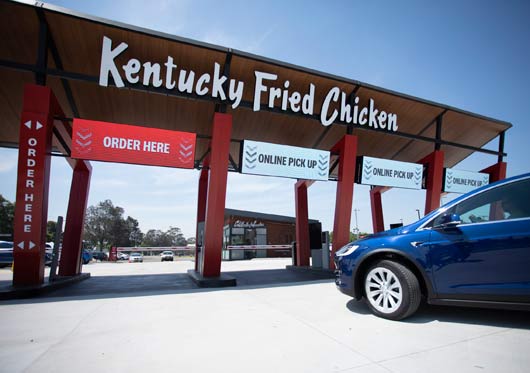 The future is HERE with tech-powered concept restaurant set to change how Aussies enjoy the Colonel's finest
On 13 November 2019 Newcastle Australia opened the world's first Drive Thru Only KFC.
The latest in KFC's digital offering, the first of its kind format was born from customer insights on digital ordering for click and collect or delivery - which has become increasingly popular for hungry Australians with 68 million online food orders made in the country each year, amounting to 7,000 every hour and overall spending $2.6 billion in the last year[1].
With the demand for speedy service and efficiency soaring in Australia, customers will now be able to order and pay for a KFC meal with the KFC App or on the KFC website before arriving at the Drive Thru Only restaurant. Ain't nobody got time for waiting and with pre-ordering and pre-paying allowing customers to skip the queue, fans of the Colonel will be served in record time.
Upon arrival Drive Thru Only customers will enter a unique four-digit code generated by the KFC App or KFC Website on a touchscreen receiver, transmitting their order to the kitchen where it will be lovingly crafted and freshly prepared, ready for pick up at the window. Prepared by people that is, not by robots.
With five-lanes dedicated to feeding chicken loving Newcastle fans, two lanes will have traditional order options, alongside three online pick-up lanes, meaning everyone can experience the convenience of Drive Thru Only.
Chief Development Officer at KFC Australia, Inara Gravitis said: "We are continually looking for ways to offer our customers even faster and more convenient ordering. KFC is committed to investing in technology and innovative restaurant designs. – so a delicious Kentucky Fried Chicken® meal is only a click away!"
"Since launching the app in 2013, it's been downloaded more than 1.3 million times, making our customers' ordering experience as customisable, convenient and time-saving as possible.
The first KFC Drive Thru Only restaurant is located at 80 Lambton Road, Broadmeadow and opened its lanes on Wednesday 13th November. The KFC Drive Thru Only restaurant is open from 10 am until Midnight, 7 days a week.
With the eyes of the world watching to see its success, the Drive Thru Only restaurant in Newcastle will be a trial for potential rollout across Australia in the near future.
[1] https://www.finder.com.au/australians-spend-1590-each-year-on-delivered-food
Other Articles from this issue
Newcastle's strategic digital marketing consultancy, The Measured Marketer (TMM), has snared a coveted award at the 20...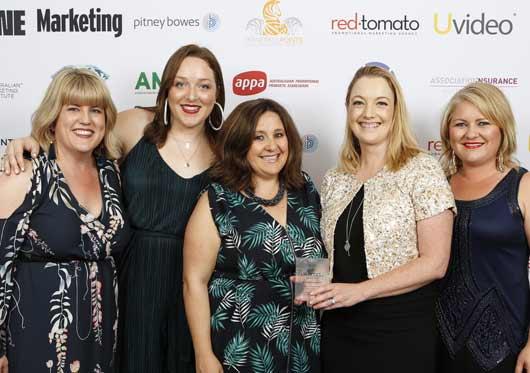 After a rigorous judging process, North Construction & Building's, Brady Casey was named National Apprentice of the Ye...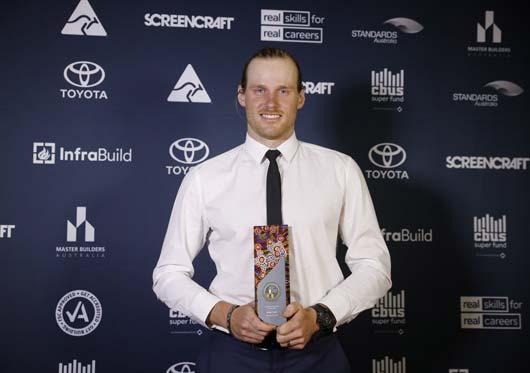 The outstanding work achieved through the Revitalising Newcastle program was recognised on 6 November with NSW Governmen...