The Mutual purchases prime position in Hunter's retail hub
Maitland Mutual Building Society (The Mutual) has announced exciting plans for the development of a new head office building following the purchase of land adjacent to Greenhills Shopping Centre, East Maitland.
The 1,480 sqm parcel of land, which was previously the site of a Pizza Hut restaurant, was purchased from a private owner and settled on 15 September.
The Mutual's General Manager, Geoffrey Seccombe, said his board and senior management team have been planning on relocating the organisation's rapidly growing head office operations for more than 10 years.
"Stockland's planned $372 million redevelopment of the Greenhills Shopping Centre has provided an undeniable opportunity for The Mutual to take up prominent residence in what has been dubbed, the retail hub of the Hunter Region," Mr Seccombe said.
"While we are still in very early stages of the development process, what we are looking at is a multi-storey building that will provide greater capacity for our current and future administrative services.
"The Mutual's head office operations have been located on the first floor of our Levee Central Maitland building since 1987.
"The business and its operations have expanded significantly over the past 30 years to a point where we have outgrown this space.
"This decision highlights our commitment to building for the future to meet the growing needs of our members."
The Mutual will go to tender in the coming months for the design and development of the new premises, with construction planned to commence in mid-2017.
The planned multi-storey building will house The Mutual's head office operations currently managed out of the Levee Central Maitland site, as well as parking for employees and visitors, and allow for the provision of future expansion.
The inclusion of a branch, commercial offices and retail space will also be explored.
The Mutual's branches at Levee Central Maitland and East Maitland will remain.
Other Articles from this issue
With the Federal Government currently promoting innovation and risk-taking in Australia through support and generous tax...
Far too many businesses are haemorrhaging profits through wasted time, inefficient processes and lack of supplier manage...
On 7 September , Hedweld celebrated the grand opening of a new manufacturing facility that will help drive innovation an...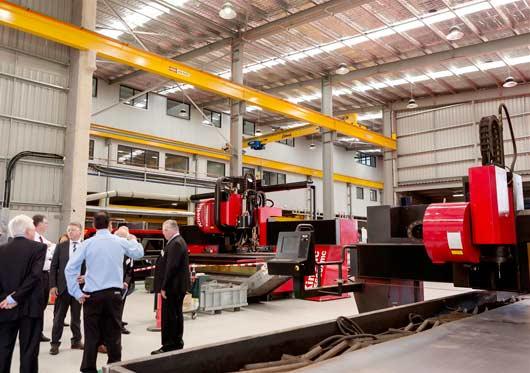 The New South Wales Government has renewed AGL's exploration license in Gloucester for six years.