Supercars a great win for the Hunter
Lord Mayor Nuatali Nelmes has hailed Newcastle's confirmation as an Australian Supercars event host as a great day for the city and Hunter Region.
Newcastle City Council will partner with Destination NSW and Virgin Australia Supercars to host the annual season-ending round of the Australian Supercar Championships from next year.
"The championships are an international event that represents a massive economic win and major accolade for Newcastle on the world stage," Lord Mayor Nuatali Nelmes said.
"Supercars will provide an enormous boost to the local hospitality and tourism industry of up to $50 million each year and generate incredible exposure for our region.
"With a potential international TV audience in the millions, the event will showcase the city and our beautiful coastal setting in full glory at a beautiful time of year.
"Obviously, local motoring enthusiasts are over the moon today.
But even those less enthused by the sound and smell of racing engines must understand that this announcement is proof positive of Newcastle's status as an international major-event destination."
Newcastle City Council Interim CEO Frank Cordingley said Council and DNSW would put on a fantastic event on a track around the inner city and harbour foreshore.
"We are very excited about hosting both local and visiting motoring enthusiasts," Cordingley said.
"Putting on an event of this size is a great opportunity. Newcastle has proven its ability to host big events in the past, such as the Super Motocross in 2015 and 2016 and the 2015 Asian Cup football matches."
VASC events include the Clipsal 500 Adelaide, the Castrol EDGE Townsville 400, the Supercheap Auto Bathurst 1000, the Castrol Gold Coast 600 and now the Coates Hire Newcastle 500.
VASC is telecast to Asia, Africa, Europe, the Americas and the Middle East with an estimated viewing audience of around 220 million households.
In Australia alone, more than 31 million tuned in to watch VASC last year, up 13% on the previous year. The final event of the season in Sydney had more than 2 million viewers. Around 1.8 million attended the VASC events, up 3% on 2014.
Other Articles from this issue
With a back to the Seventies celebration highlighted by iconic rock band, Dragon, the Master Builders Association held i...
Moray & Agnew's Building and Construction team are currently acting in three separate court matters involving the proper...
Australia has a considerable amount of work to do in the competitive global marketplace if we want to secure our future ...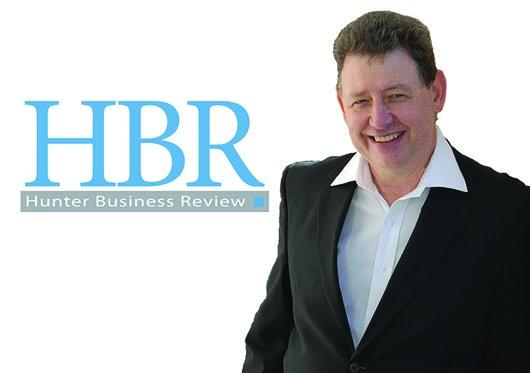 The need to continue investing in the economic development of the Upper Hunter region was one of the leading issues disc...