Smart Arts returns to Newcastle
Cultural sector development program, Smart Arts will be returning to Newcastle following highly successful delivery of the initiative in Port Stephens. The Business Centre and Octapod are investing again to deliver the program, which includes a series of capacity-building events to support the creative industries in Newcastle and the Hunter region.
The program comprises two business education workshops and a creative sector consultation and networking event, all designed to assist artists, creative practitioners, arts and cultural professionals to build sustainable creative businesses. Workshops will be presented by Christina Gerakiteys, Creative Industries Business Advisor for The Business Centre.
Smart Arts program schedule:
• The Business of Being Creative - 9:30 am – 12:30 pm, 12 October, Hunter School of Design.
This workshop is tailored exclusively to develop the business skills of anyone working in the creative industries. Filmmakers, writers, all designers (graphic, jewellery etc.), fashion creators, visual artists, musicians, composers, dancers, performers - all are welcome.
• Marketing for Creatives - 9:30 am – 12:30 pm, 25 October, Pumphouse School of Design. A specialised workshop designed to build marketing and social media skills for those in the creative industries.
• Creative Sector Consultation - 6:00 – 7:30 pm, 2 December, Catapult Dance Studio. A conversation facilitated by Octapod about building the capacity of our creative community and working together in an increasingly turbulent and uncertain environment for artists and arts organisations.
• Creative Sector Get Together - 7:30 pm 'til late 2 December, Catapult Dance Studio Networking function
Other Articles from this issue
At the Greater Hunter Makers Festival, T.W. Woods will be showing a number of its latest innovations and capabilities th...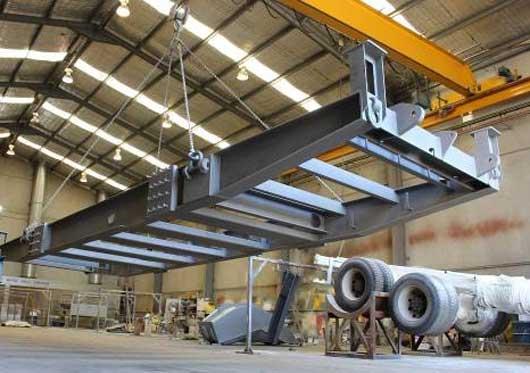 Moray & Agnew's Building and Construction team are currently acting in three separate court matters involving the proper...
Did you know that we all have two fears?
Knowing where to focus can be one of the biggest challenges in running your own business.