QT Hotels announce QT Newcastle in the revitalised East End precinct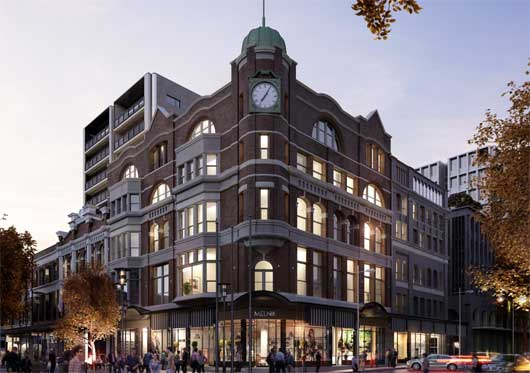 Event Hospitality & Entertainment Limited (EVENT) announced on 3 May It has entered into a management agreement with Iris Capital for a QT Hotel in Newcastle, one of four new hotels being developed for the QT brand across Australia and New Zealand. QT Newcastle will be a creative place to stay and play and a Hallmark destination for the NSW Government's Revitalising Newcastle program.
Property Owners Iris Capital will partner with EVENT to convert the former historic David Jones building, retaining the landmark building's heritage features, fused with the much-loved contemporary charm QT is renowned for.  Similar to the transformation of Sydney's iconic department store Gowings to create QT Sydney, the former David Jones site is opportune for the design-led QT experience
As the largest regional hub in Australia, and the seventh largest City, Newcastle provides all of the benefits of a culture-rich c ity with the attraction of a regional, beachside town. QT Newcastle will sit amongst the new urban village perfectly located in the heart of Newcastle's Hunter Street Mall on the corner of Perkins Street. The hotel will reflect QTs popular luxurious and quirky flair, featuring 106 character-filled rooms, a boutique roof t op bar, and an Intimate QT signature dining concept and bar. QT Newcastle will be located within a short walking di stance to Newcastle's stunning Harbour and renowned surf beaches.
Event Hospitality and Entertainment CEO Jane Hastings said: "Over the past 12 months we have secured four new QT locations, each unique to ensure we create the QT point of difference.   Newcastle is Australia's largest regional centre and with the $700m Iris investment, combined with the $650m NSW government Investment, the city is being revitalised and QT will be at the heart of this precinct.'
"QT Newcastle will be a result of transforming the heritage David Jones building into a 106 room hotel with a boutique roof  top bar and signature dining experience, all true to QT style."
Colliers International was responsible for securing the management agreement for Newcastle's newest, iconic boutique hotel.
"This will be one of the most unique offerings that Newcastle has seen and I S unlike anything available in the city so far." said Christopher Milou, Director of Hotel Valuations at Colliers International.
"Currently, there is no true luxury boutique hotel operating in the Newcastle market that captures the essence of the area, its hi story and its growing cosmopolitan feel and we believe that the characteristics of the heritage building  and OTs experience  will fill this void.
Iris Capital CEO Sam Arnaout said the opportunity speaks for itself.
"No other operator is better suited to the space." Mr Arnaout said.  "We wanted to find an operator  that respected the history of the East End and QT has a fantastic track record  of transforming heritage buildings respectfully.  QT will deliver a result that benefits the heritage precinct, our stakeholders and the Community."
Mr Arnaout said there had been a lot of interest in the site, but Iris had worked hard and taken time to secure a partnership with the most suitable operator.
Other Articles from this issue
Newcastle law firm, Keystone Lawyers, has been named State/ Regional Firm of the Year at the Australasian Law Awards he...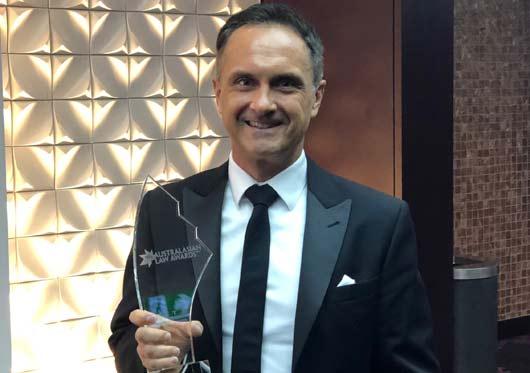 2019 marks 5 years in business for Collaborative Construction Solutions, a rapidly growing commercial builder with offic...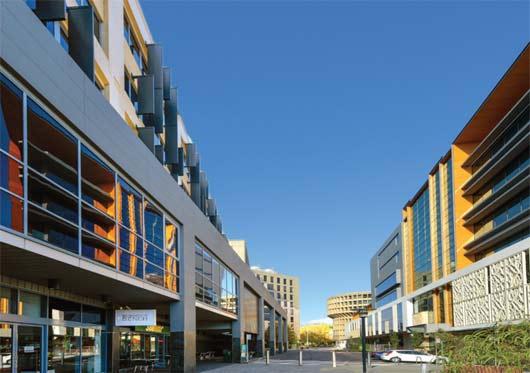 FlyPelican has announced six additional flights per week on their popular Canberra service to meet growing passenger dem...
The establishment of Australia's first industrial ecology park has taken a major step forward with the announcement that...