Plans for Civic Station precinct unveiled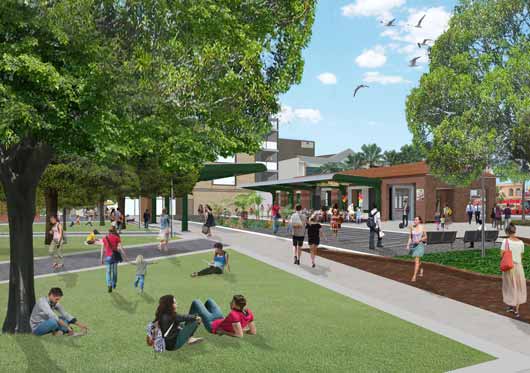 The transformation of the Civic Station precinct has been unveiled as an attractive public domain for the community, with Revitalising Newcastle recently lodging a development application (DA) with Newcastle City Council.
The revitalised public domain includes the retention of the former Civic Station building and proposes an enhanced green space with attractive paving, better connectivity and improved amenity in the heart of the Civic precinct.
Revitalising Newcastle Program Director Michael Cassel said lodging the DA was a major milestone and was another big step towards delivering great community outcomes.
"Civic Station precinct is at the geographical heart of the Revitalising Newcastle program, and the design of the new public domain is something we are excited to share with the community.
"In late 2016 we undertook comprehensive engagement to find out what people most wanted to see, and since then we have worked with stakeholders, heritage experts and landscape architects to deliver an outcome we believe is in line with what most people wanted."
The DA proposes the retention and reuse of the former Civic Station building to enhance the use of the structure as a great gathering space for the community.
"We are looking to amend the former station to create a café in the heart of the original building, as well as remove parts of the building to open more North / South connections between Hunter Street and the waterfront.
"Importantly, we have worked hard to consider how people will use this space into the future; it will be an active hub with a Light Rail stop, thriving university, local Museum and waterfront destination all within immediate proximity.
"Getting this right is important for the city," said Mr Cassel.
The DA also proposes the re-interpretation of the former footbridge into the public domain design.
"The heritage experts and landscape architects have designed a way to celebrate the heritage of the footbridge, while also allowing the space to better connect the future university areas and the waterfront.
"The city is in the middle of significant transformation and we are really excited about revitalising this precinct into an attractive public domain that people will want to stay, play and really enjoy," said Mr Cassel.
Following DA approval processes, construction could commence by the end of the year, with the new public domain opening in the first half of next year.
Other Articles from this issue
On 18 June FlyPelican launched a new Adelaide flight schedule to meet passenger demand.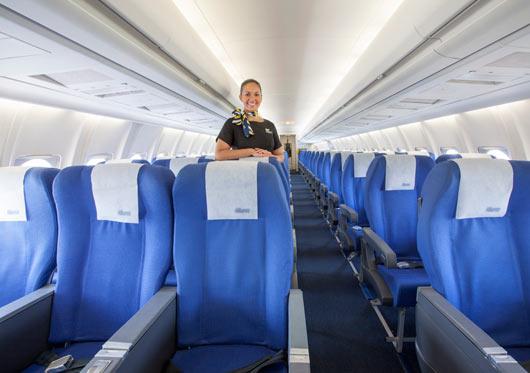 I was listening to Bill Gates talk about philanthropy, education and innovation some time ago on Radio National and was ...
In June, Newcastle business Crave was announced as one of the winners of the LAUNCH Festival 2018, held for the first ti...
Are you considering what business structure would best suit your new professional practice?