Newcastle welcomes global leader in innovation and engagement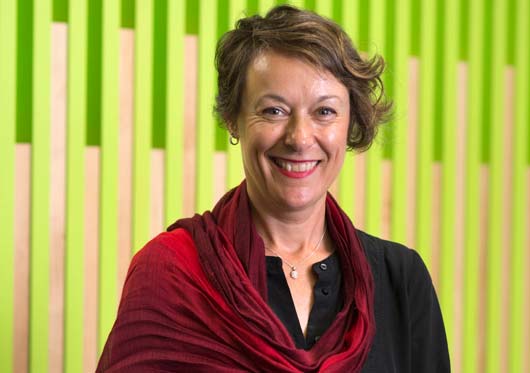 The University of Newcastle (UON) has appointed the institution's inaugural Pro Vice-Chancellor Industry Engagement and Innovation (PVC IEI), furthering its commitment to translating its world-class research into real-world solutions.
The PVC IEI will provide leadership in building industry partnerships, accelerating innovation and entrepreneurship through innovation hubs, and achieving excellence in the translation and commercialisation of research.
Dr Sarah Pearson, a leader in the global innovation community, joins UON from her role as CEO of the CBR Innovation Network, where she designed and oversaw a broad suite of offerings to the Canberra innovation community, including an accelerator program, support for small business, a network for entrepreneurs, and activities encouraging students to study science and mathematics.
"I am thrilled to be joining the University of Newcastle in this new and exciting role. I have followed the University's progression in the innovation space closely, and am eager to be a part of its future development. I am passionate about bringing ideas to life in order to benefit the global community – research institutions play a vital role in realising this.
"My experience working across research, industry and in close partnership with government, in all parts of the innovation system, will help me provide a strong base for the University of Newcastle to make further progression in the space," Dr Pearson said.
Holding a Doctor of Philosophy in Particle Physics from the University of Oxford, Dr Pearson has spent time working in both Australia and overseas. For more than two decades, she has driven innovation strategy and practice in corporate, research, government and whole of ecosystem arenas, and is passionate about helping Australia benefit from industrial, research and social innovation applications.
UON is playing a significant role in forging a path for transformational change in the region through the Hunter Innovation Project partnership, as well as the implementation of the UON-driven Integrated Innovation Network (I2N). Dr Pearson will play a key role in the delivery of these strategic initiatives, both of which received NSW State Government support and are creating enabling environments where researchers, start-ups and SMEs can undertake multi-disciplinary collaboration and produce the next generation of entrepreneurs. 
Deputy Vice-Chancellor (Research and Innovation), Professor Kevin Hall, said the implementation of the PVC IEI role was an exciting progression in UON's work towards a smarter future.
"I am proud the University of Newcastle is making proactive steps to strengthen our ties to industry and make the world-class research happening at our institution continue to translate into global solutions.
"Dr Pearson's vast experience working between research and industry, as well as her extensive links with the international innovation community will give our institution the leadership necessary for the University to make its mark on a global scale," Professor Hall said.
Dr Sarah Pearson will be facilitating a Hunter Innovation Festival event, Women In Innovation – The Sponsor Effect, 5pm, Thursday 25 May at Watt Street Arc.
To register go to www.eventbrite.com.au and search 'women in innovation'.
Other Articles from this issue
Superannuation can be a complex and confusing topic – which is not ideal for busy, time-poor people who want to focus on...
Newcastle City Council will undertake a comprehensive public works program in the city's east end to be completed in tim...
The Internet of Things (IoT) is set to impact all our lives. The economic scale is staggering - Gartner predicts a $USD ...
In our ever increasingly technology-driven world, it should be obvious to everyone that STEM will be vital to Australia...