New hope to stop the female biological clock
Bettina Mihalas
University of Newcastle (UON)
have been successful in identifying an antioxidant which has demonstrated potential to halt the aging process in female eggs.
With the average childbearing age continuing the climb in developing nations, the findings may provide a future solution for women who want to fall pregnant at an older age.
PhD student and lead researcher, Bettina Mihalas, along with a team within UON's Reproductive Science Group, made the discovery by applying a model widely used in sperm research, to female eggs.
"What we found is a link between the deterioration of a certain protein in the female egg, which worsens with age, and its subsequent effect on the ability of chromosomes to separate.
"Further to this, we investigated the application of an antioxidant, which we observed to be successful in restoring the integrity of chromosome separation.
"The results are really encouraging as, with further study, this method could be explored as a possible solution to improving egg quality in mature women," Ms Mihalas said.
Other Articles from this issue
Professor Tim Roberts of the Tom Farrell Institute for the Environment says that an environmentally sustainable world ca...
In 2017 we are seeing the introduction of major changes to crowd-sourced funding and the ability for companies to raise ...
Collaboration between TAFE NSW and the Hunter Thoroughbred Breeding Association is helping alleviate a shortage of entry...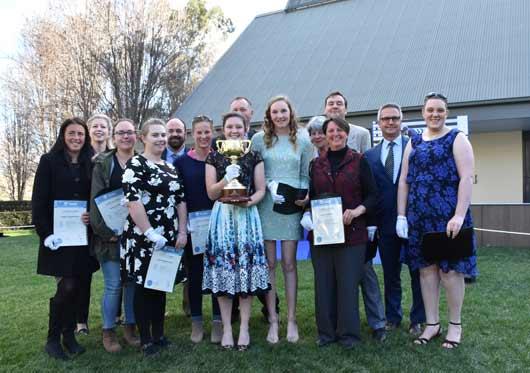 The Federal Government has been quite vocal in its moves to have the company tax rate reduced from 30% to 25%.