Measured marketing insights serve up industry accolade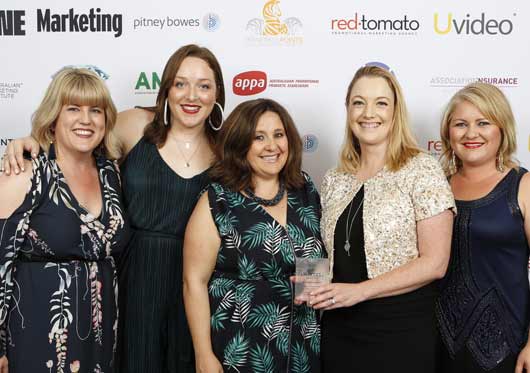 The Measured Marketer (TMM) team
Newcastle's strategic digital marketing consultancy, The Measured Marketer (TMM), has snared a coveted award at the 2019 Australian Marketing Institute (AMI) awards.
TMM won the NSW State Award in the Market and Consumer Research Insights category for its project with food manufacturer Posh Foods, who have been producing a range of savory pastries, as well as hand-made pates in their Sydney-based factory for more than 25 years.
With their proven track record in production, the next generation of Posh Foods management identified an opportunity to take their popular wholesale pate line into the end-consumer market under a dedicated retail brand and packaged product line 'Posh Pate'. For a small project, on a limited budget, TMM was humbled to be within the category alongside organisations from across Australia such as Simplot, the University of South Australia, Deakin University, the Financial Planning Association of Australia, and Queensland Health.
TMM Founder and Managing Director Jacqui Daley said the recognition of the team's expertise was immensely gratifying, given the AMI Marketing Excellence Awards are the premier mark of distinction within the Australian marketing industry.
"Each year the awards showcase brands, stories and accomplishments from innovative and effective marketing practices," Ms Daley said. 
"We are especially proud of our market insights service that involves doing an in-depth discovery of a company, its competitors, and consumers, their aspirations and motivations, which we use to create a strategy to generate growth and acquisition.
"This was the first time we'd entered a national marketing awards program – and it was so wonderful to have the team there with me in Melbourne to collect the trophy."
With 16 categories, six special awards, and more than 200 entries and 120 judges, the merits of each submission are assessed by considering the different B2B & B2C metrics and success factors as well as the linkage between strategy, execution and outcomes achieved.
The AMI judges said The Measured Marketer's submission clearly showed how research insights were needed to help the brand move forward, or even survive, in the market.
As a certified practising marketer, Ms Daley was also one of the 120 judges who dedicated her time, energy and expertise to ensure a transparent and rigorous judging process – acting as head judge for the Small Budget Marketing category.
In its 38th year, the AMI Awards for Marketing Excellence were this year hosted at Pullman in the Park, Melbourne.
Other Articles from this issue
GWH has launched their latest commercial development, Macquarie Tower, to be located in the centre of Charlestown.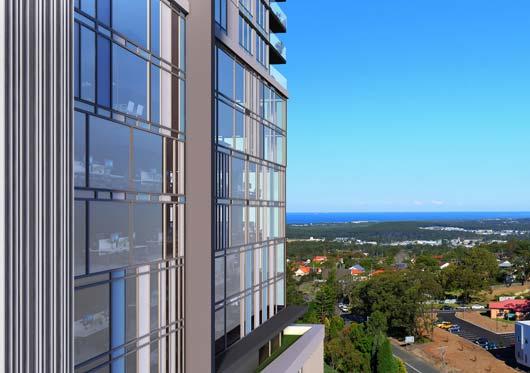 The future is HERE with tech-powered concept restaurant set to change how Aussies enjoy the Colonel's finest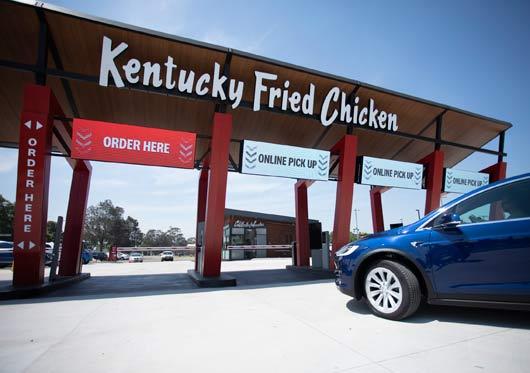 Development Approval to build the Scone Regional Airport Aviation Visitor Attraction Centre has been granted by the Hunt...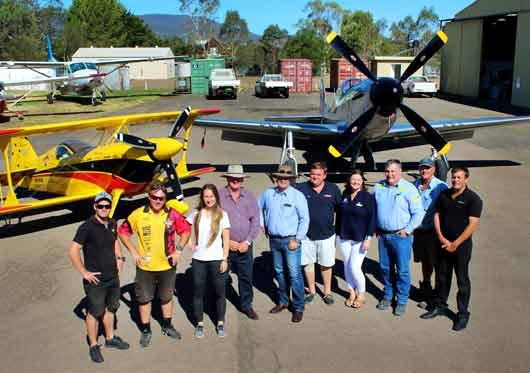 Matt Hall Racing, Airborne, Newcastle Helicopters, Skydive the Beach & a private investor have bought Belmont Airport