Local ME Schools awarded at prestigious national event
Students from Merewether High and Maitland Grossman High school took home several awards at the F1 in Schools National Finals that were held in Canberra during March. F1 in Schools is an international challenge in which teams of students aged 9 to 19 deploy CAD/CAM software to collaborate, design, analyse, manufacture, test, and then race miniature compressed air powered balsa wood Formula 1 car prototypes.
Merewether High School's Super Sonic Speed Team placed third overall in the 30 strong field. They also won the Fastest Lap, Winner of the Knockout Racing, and Best Team Pit Display.
Maitland Grossmann High School's Coercion were in the top 15 overall and were finalists in the marketing category - that challenges students to promote their team and car in the Pits.
This is the first time schools from the Hunter have had success at both Regional and State levels, the teams are supported and sponsored by RDA Hunter's ME Program and many industry partners.
The F1 in Schools challenge is one of a number of technology pathways supported by the ME Program which promotes the career benefits of studying Science, Technology, Engineering and Maths (STEM) subjects. The programs link industry with its future workforce by creating opportunities for students to explore career possibilities in the manufacturing industry.
ME Program also provides an opportunity for advanced manufacturing sector companies and their employees to invest in the long term future of their sector, by engaging current school students and at the same time adding to their recruitment initiatives.
Other Articles from this issue
Lockheed Martin Australia has formally signed on as the first tenant for Hunter Land's Commercial Precinct at the Will...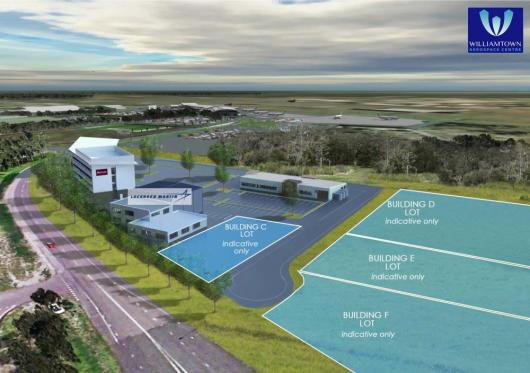 University of Newcastle's Civil and Structural Engineering discipline has entered the Top 50
Chocolate lovers beware, there's a new temptation in town.
The Opalescent Group has expanded with the acquisition of Display Power Group Pty Ltd, a Central Coast based business of...