Local innovation companies join forces
Local Hunter region businesses Tributech and Laughing Mind are merging their Atlassian support services into a new joint company, Assemblient, as a Newcastle based, globally focussed Atlassian Solutions Partner. With Brian Hill and Colin Goudie working together as CoFounders, the pair brings together their experience in delivering Atlassian solutions to a broad range of industries to tackle new challenges with a larger team.
With clients in Melbourne, Adelaide, Canberra, Sydney and USA, Colin and Brian want to give the Atlassian ecosystem a strong regional presence, creating pathways and opportunities for local graduates to work with globally recognised collaboration products.
"We've been working together on a range of joint customers over the last 5 years, specialising in Business Operations, Process + Service solutions - with Atlassian diving into new markets, bringing their legendary team collaboration products to Businesses in products like JIRA, Confluence and JIRA Service Desk, now is the time for us to be scaling and creating new opportunities for our diverse local talent pool" said CoFounder, Brian Hill, "We've got some exciting projects shaping up and are looking to grow experienced Atlassian resources to provide depth in our service and product offerings to meet client demands and create some compelling new products."
Other Articles from this issue
Local family owned and operated business, Mainstream Industries, were crowned the winners of the 'gold' safety helmet tr...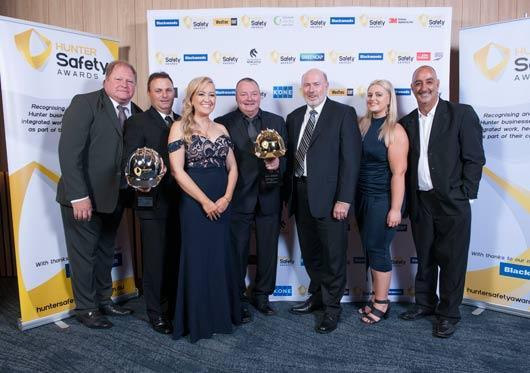 Choosing an appropriate business structure is extremely important when investing, optimising taxation and protecting you...
George Rafty, the Principal and real estate agent of First National Newcastle City is now launching property management.
There's a new classroom at the Hunter Region Botanic Gardens that will benefit community members both big and small.