LJ Hooker Toronto ranks amongst best of the best
LJ Hooker Toronto has secured a position on Australia's prestigious Top 50 Sales Offices' ranking, cementing them as one of the country's best real estate offices. After an impressive performance over the 2012/2013 financial year LJ Hooker Toronto have been ranked 29th in the country. The ranking, published by Real Estate Business is determined by a number of metrics including, sales volumes, staff efficiency, number of listings and sales conversion numbers.
LJ Hooker principal, Paul Campbell said the ranking proved that the agency was always striving to achieve the best result for their clients. "It really is a nice acknowledgement to the hard work and professionalism of the team here at LJ Hooker Toronto," he said.
LJ Hooker's Head of Residential Christopher Mourd praised Paul Campbell and the entire LJ Hooker Toronto team claiming the title was recognition of the office's attitude towards superior customer service.
Other Articles from this issue
Newcastle-based insolvency and advisory firm Rapsey Griffiths celebrate their first anniversary
The Miracle Babies Foundation, a community organisation that provides important support for 1,100 families with prematur...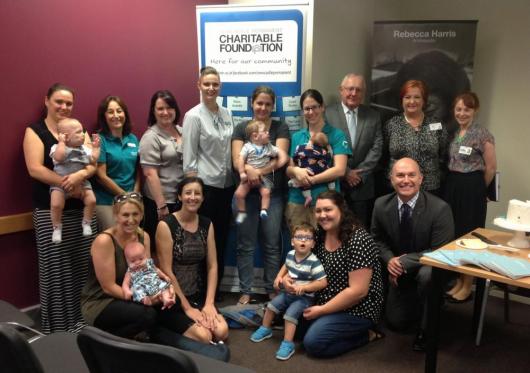 The future of Newcastle & Hunter Rugby has been secured for the next two years following an injection of sponsorship mo...
More than 1,000 athletes will converge on Lake Macquarie and Newcastle for the 2022 Australian Deaf Games following the...