Let's Talk With Melissa Rowe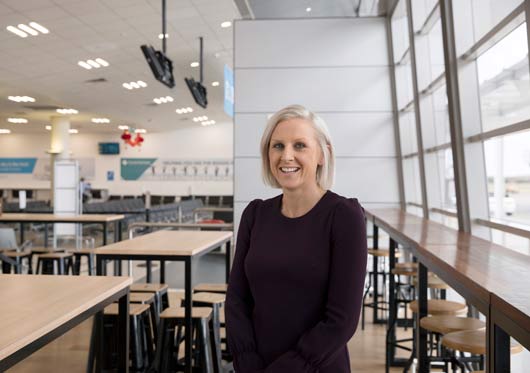 1. In a few words tell us about your current role.
As People and Organisational Excellence Manager for Newcastle Airport I lead a diverse portfolio covering human resources, work health safety and environmental, enterprise risk and organisational development and business excellence.
2. How have you reached this point in your professional life?
I completed a Business Management Degree straight out of high school. I envisaged a career in marketing but landed a role in recruitment and developed a passion for HR. After that I undertook a Masters in Human Resource Management. This lead to generalist HR roles which allowed me to gain a broad experience and skills. At Newcastle Airport, my portfolio has expanded even further and now I oversee a number of vital business operations. Most recently, I proudly joined another six ladies as a recipients of The Women in Master of Business Administration (WiMBA) Scholarship program.
A partnership between Hunter organisations and the University of Newcastle, the foundational MBA program aims to grow female senior executive positions and foster economic growth within the region.
3. When you're not at work, where can we find you?
Spending time with my husband and kids (if not studying!).
I love to hang out with the family on the weekend, whether it be helping out and cheering on the kids at sport, or enjoying time on the water.
4. Where do you find inspiration?
I find inspiration in spending time and collaborating with like-minded, passionate people. I strive to be the best I can be, personally and professionally. I am continually inspired and motivated by my colleagues, my boss (Newcastle CEO, Peter Cock), and my husband and children.
5. What advice would you give to someone just starting out in your field?
Be passionate about where you want your career to head. Don't feel the need to be too loyal to one role, person or business early in your career. As a young professional you can lack the confidence and knowledge to know your true potential and what you can achieve. Find the conviction to excel and seek a position where you have a mentor that allows you to spread your wings.
6. What's something most people don't know about you?
My love of exercise! Not just for physical health, but more so for mental wellbeing. Exercise helps me excel in everything I do – work, study, enjoying life with my family.
Running or working out first thing in the morning allows me to start each day with a healthy and clear mindset. I also mediate whenever I can; this year I started to share this practice with the kids to help set good habits for them as they grow.
7. How would you like to see the Hunter evolve over the next decade?
My family and I are very proud Novocastrians; we so enjoy what the Hunter has to offer and would love to see more people visiting and enjoying our incredible region. Newcastle Airport is the gateway that allows people and places to connect with the greater Hunter region. We talk about Newcastle Airport being the 'Airport the region deserves', and this rings close to my heart. Born and bred here, I want great things for the region, continued economic growth, prosperity and opportunity – a thriving community where my children and grandchildren will choose to live for all that it offers.
8. What's your favourite Hunter restaurant/café/bar?
Blue Door in Hunter Street, BEST FOOD and coffee, hands down!
9. Are you reading anything at the moment?
Text books and study notes
10. Do you have a favourite sport or team?
North Queensland Cowboys (am I allowed to say that?)
Other Articles from this issue
Osko by BPAY and PayID offers customers a simpler and faster way to send and receive payments.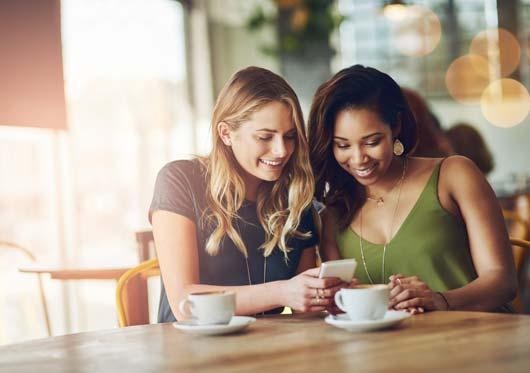 It's been going on across the globe for years, a little afternoon downtime.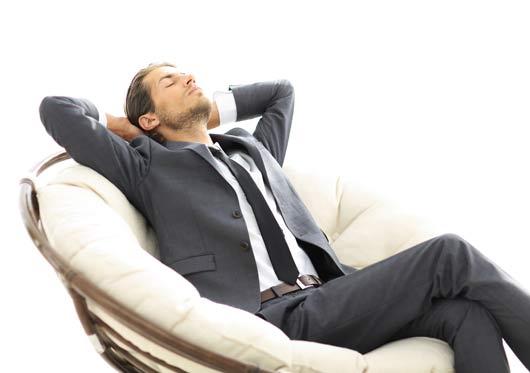 Defining the purpose and defining your purpose are crucial to innovation and they are very different principles, yet ve...
It will come as no surprise to any employer that the impact of alcohol and drugs in the workplace is considerable.