Let's Talk With Jaimie Abbott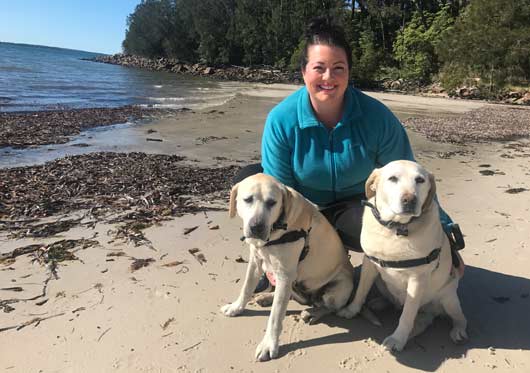 1. In a few words tell us about your current role.
I run my own public speaking and media interview training business where I help people from all walks of life master their presentation skills. I am also a Councillor on Port Stephens Council and was elected in September. I am also a Public Affairs Officer in the Royal Australian Air Force reserves.
2. How have you reached this point in your professional life?
I moved from Newcastle to Bathurst at the age of 18 to complete my Bachelor of Communications (Journalism degree) at Charles Sturt University. When I got there I remember during one of the first weeks I was sitting in the lecture hall and looked around to see about 80 other students who all wanted to break into journalism and
I thought 'wow, I will be competing for places with these students,' and so I decided to spend all my spare time doing work experience everywhere. I went to Channels 7, 9, 10 and ABC. I eventually picked up a job at Prime TV in Orange and the local radio station in Bathurst where I would write stories and read the news. This gave me a great start. By my final year of university, I got a casual job on weekends reading the news at 2GB Radio in Sydney and by that stage I was commuting between Bathurst, Orange and Sydney. It was a great opportunity as 2GB then offered me a fulltime role that year and I was working fulltime in my field before I graduated the following year. I then took a job at Prime TV in Tamworth where I spent 3 years as a journalist. It was great training as an on the road reporter where I would cover all sorts of stories. After that I took jobs in politics working as a Media Adviser to a local Federal MP in the 2007 election year. I then joined the Air Force and have worked at the RAAF Base in Williamtown for over a decade now doing public affairs. It has taken me all over the world and I love it.
In 2011 I spent 6 months deployed to Afghanistan and here I got to set up the very first media training package. We were dealing with media from all over the world. Over the time I have worked for the RAAF I have also set up my own PR and media training business and had a run at Federal politics myself – I was the Candidate for the seat of Newcastle in the 2013 election.
I never knew my career would see me become a Squadron Leader in the RAAF Reserves, or even as a Federal Political Candidate and now local Councillor and also as a business owner but all these opportunities have come up over the years and I have just jumped on them. It's been a fun ride and I wouldn't change my life for anything!
3. When you're not at work, where can we find you?
I live in Salamander Bay and I love to scuba dive, so I try and do that as often as I can. I have also recently started kayaking which has been great fitness. In summer I pretty much live at the beach. I also love taking my two Labradors with me for long walks and swims.
I also present my own radio show as a volunteer every Sunday night on Port Stephens FM.
4. Where do you find inspiration?
Over the years I have actively sought out mentors, particularly female mentors who have achieved great success in either politics, their military or corporate careers. I have taken them for coffee or lunch and just tried to pick their brains. I have learned so much from these women over the years and I am actively seeking mentors all the time to learn from.
5. What advice would you give to someone just starting out in
your field?
Do work experience! I went everywhere and basically forfeited my partying time at University. It was a sacrifice I made at the time and I would even stay at Backpacker hostels in Sydney whilst I would spend a week at Channel 7 for example, just trying to get my foot in the door. Work experience is so important not only for the skills you can learn whilst watching others on the job, but I also established so many connections.
6. What's something most people don't know about you?
I sing! I spent my teenage years singing as part of the Paul Bee Talent School and Showbiz Talent School. We had CD albums and I would travel all over NSW to perform. I was also a soloist in Starstruck in 2000. I then sang in professional bands through University to help pay the bills and I won a few talent quests and karaoke comps!
7. How would you like to see the Hunter evolve over the next
decade?
The Hunter is on the verge of a major transformation and it is very exciting to watch. I know it's been a challenge and commuters and business owners have had to exercise patience as we all undergo this process to see the installation of light rail for example in the CBD of Newcastle but once it is complete – the city – and the wider Hunter will reap the benefits through more jobs, increased services and lifestyle.
8. What's your favourite Hunter restaurant/café/bar?
Little Beach Boathouse in Nelson Bay!
9. Are you reading anything at the moment?
I read a lot of self-improvement books, although I will admit I often read the first couple of chapters and then lose interest or forget about the book.
10. Do you have a favourite sport or team?
Newcastle Jets of course.
11. What's the best line from a film you've ever heard?
Notting Hill "I'm also just a girl, standing in front of a boy, asking him to love her."
Other Articles from this issue
Over the past 18 months, Cessnock City Council staff raised an incredible $21,121 which has been distributed to charitie...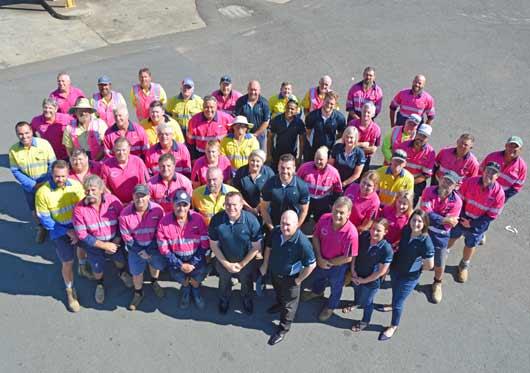 Newcastle Digital Agency Nimbler Digital has joined HubSpot as a Certified Agency Partner.
The Newcastle Knights have been awarded $10 million from the NSW Liberal National Government to develop a multi-purpose ...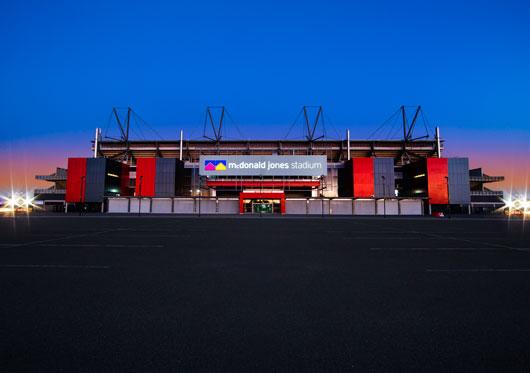 Lake Macquarie City Council is seeking feedback on the draft Glendale Regional Centre Area Plan.