Lake Mac CEO wins Minister's Award for Women in Local Government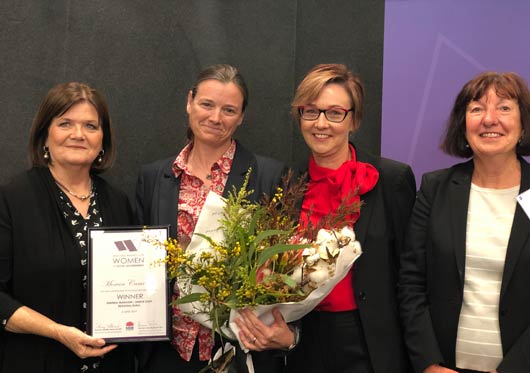 Lake Macquarie City Council's CEO Morven Cameron has received a prestigious award at the 2019 Minister's Awards for Women in Local Government.
Ms Cameron was awarded the General Manager/Senior Staff – Regional or Rural category, in recognition of her contribution to local government over a 20-year career and her leadership within the industry.
Lake Macquarie Mayor Cr Kay Fraser said Ms Cameron's positive style of leadership and collaborative approach empowers people across the organisation.
"Since Ms Cameron's appointment as CEO 18 months ago, the organisation has moved from a traditional hierarchical structure to a more flexible and collaborative one that enables staff to be more responsive in the way they work and serve their community," Cr Fraser said.
"Ms Cameron has challenged stereotypes to become the first CEO/General Manager of Lake Macquarie City Council. She is a role model for women who aspire to leadership positions within the organisation, in local government and beyond."
Ms Cameron said she was honoured to receive the Award.
"Local Government is an exciting and rewarding industry, and one I'm very passionate to be a part of. I'm proud to be recognised alongside so many high achieving women as part of the Minister's Awards for Women in Local Government," Ms Cameron said.
"I am also extremely proud to lead an organisation that actively embraces innovation and seizes the opportunity to change the way we work in order to deliver better outcomes for our community."
Council's Customer Service Officer, Renee Keir, also received High Commended in the Women in Traineeships or Apprenticeships, Rural/Regional for her role in promoting careers with Lake Macquarie City Council and in local government more broadly.
Cr Fraser said Lake Macquarie is very lucky to have a number of women in leadership roles, who are great ambassadors for our organisation, our community and our female colleagues.
"Ms Cameron and Ms Keir should be very proud of what they have achieved in their roles with Council," Cr Fraser said.
"We are a progressive organisation and their work is helping make some incredible improvements to become more efficient, grow our visitor economy, and make sure that you, our customers, are at the centre of everything we do."
The winners of the 2019 Awards were presented by the Minister for Local Government, the HonShelley Hancock MP, at a function held at Parliament House on 6 June 2019. The Minister's Awards for Women in Local Government celebrate the contribution of women to local government in NSW.
Other Articles from this issue
Variety – the Children's Charity invites you to enjoy a special evening at their premier gala dinner, Variety of Chefs o...
Newcastle's vision to be a globally connected smart city is another step closer with the launch of a free public Wi-Fi n...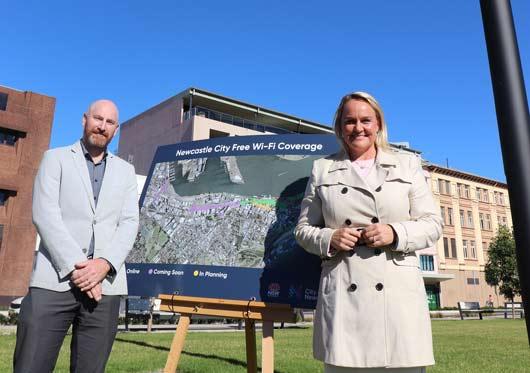 After 25 years in Hamilton, Leah Jay, the property management specialists, have relocated to purpose-built offices in th...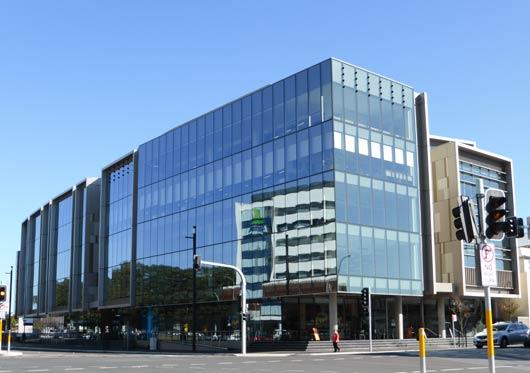 Now more than ever, marketers need to reward and build brand loyalty.