Defence manufacturer to move into Williamtown Aerospace Centre
An innovative Tier 2/Tier 3 Defence manufacturer has announced it will establish its NSW Operations Business hub at the Williamtown Aerospace Centre. The REDARC Group's Hummingbird Electronics, will be located in Building E within the Williamtown Aerospace Centre and is due to be completed in June 2017, with occupancy scheduled shortly thereafter.
REDARC Group provides a full electronic design and prototyping capability, including electronic product design & manufacture.
They also offer fully integrated manufacturing and assembly and whole of life support. Engineering services include vehicle battery power management, tracking, sensing and control, health usage monitoring systems (HUMS), management and wiring support.
REDARC was named Telstra Australian Business of the Year in 2014. REDARC is ISO9001 and ISO14001 certified and was awarded Deloitte Technology Fast 50, 2003, 2011, 2012 and 2014. Hummingbird have been a recipient of the Hunter Region Business Excellence Awards on several occasions and was purchased by REDARC in early 2015. 
WAC Director, James Garvey commented, "We are pleased to welcome REDARC, awarded as one of Australia's fastest growing firms to Technology Place at the Williamtown Aerospace Centre – they hail from South Australia. REDARC is implementing serious plans to expand
their Defence related business. Coupled with the world leading Nelson Bay based exporter Hummingbird Electronics, we have one of Australia's top growing firms moving into the estate. The Williamtown Aerospace Centre is proving itself as Australia's premier defence technology estate with mature and growing firms like REDARC establishing at the precinct.
Managing Director and owner of REDARC Group, Anthony Kittel commented, "Establishing our NSW base by relocating Hummingbird Electronics to the Williamtown Aerospace Centre is a key part of our Strategy to significantly grow our Defence business by 2020. We are delighted to be located in the defence technology estate along with the high quality Defence businesses currently based in the precinct".
The next Building "F" Foxtrot is currently gaining development approval and is available for lease now with occupancy from 2018.
Other Articles from this issue
With the final phase of remediation at the former BHP steelworks site at Mayfield now underway, the Hunter Development C...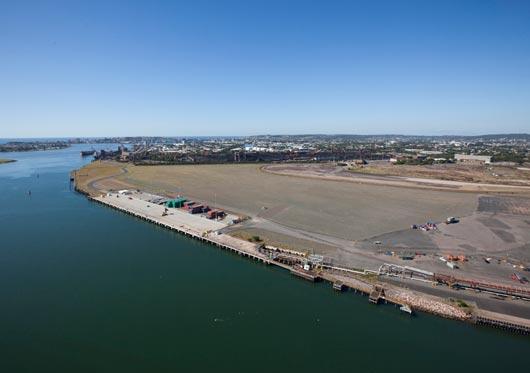 More than 60% of small businesses fail within the first three years of starting up.
Self-managed super funds (SMSFs) have become increasingly popular in recent years as they provide a wide range of benefi...
As we race towards what is known as The Singularity and we make exponential leaps in medical research, there is an execu...