CQMS Razer celebrates 40th anniversary with open day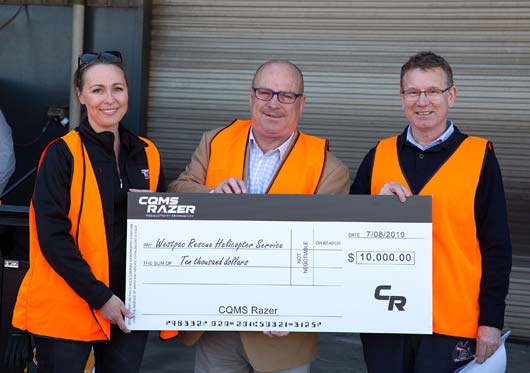 Kristy Boyce (CQMS Razer), Richard Jones (CEO WRHS) and John Barbagallo (CEO, CQMS Razer)
CQMS Razer has welcomed customers and the local business community to celebrate its 40th anniversary with an open day at their Tomago facility in Newcastle.
As part of the celebrations, CQMS Razer announced a funding boost to the Westpac Rescue Helicopter Service with a three-year $10,000 annual partnership with the vital emergency service.
The CQMS Razer Tomago facility has played an important part in the company's growth over the last 40 years, safely delivering a range of products and services including fabrication, repair, value-add, and process capabilities to the local resources, manufacturing and hydraulics industries.
John Barbagallo, CQMS Razer CEO, said the Tomago facility business open day was an opportunity to recognise and say thankyou to their customers, the Hunter Valley and Newcastle business community, local Government and their highly skilled local workforce for their ongoing support.
"For 40 years we have continued to grow globally but our commitment to the local communities in which we operate and to providing a safe working environment for our staff, has remained strong," said Mr Barbagallo.
"We're extremely proud to be able to share this important milestone with our customers, suppliers, and our incredible staff. We thank them for their support, and we look forward to together, leading global mining productivity technology standards into the future."
Other Articles from this issue
A partnership created by local government, a not for profit leading provider of community care and a solar cooperative w...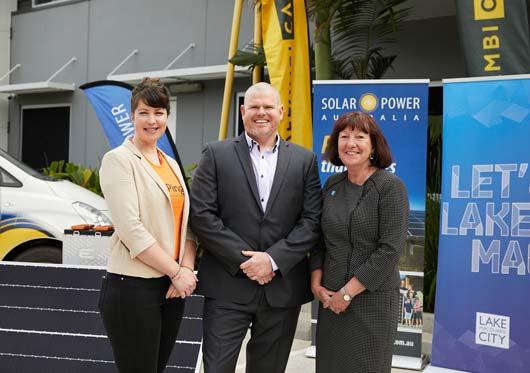 Female high school students with a passion for science, technology, engineering and mathematics (STEM) gathered on 7 A...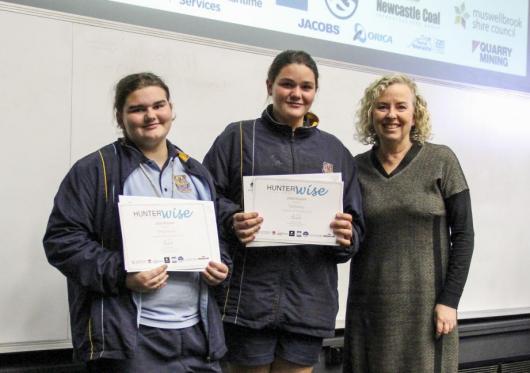 Science and technology are the forefront of everyday human life and transforming the way we live and interpret reality...