COUNCIL BEGINS ROLL OUT OF SMART CITY TECH
Infrastructure that will place Newcastle at the forefront of Australian smart cities has started being rolled out across the city, with the first of seven sensor gateways installed at National Park.
 
A carrier-grade Long Range Wide Area Network (LoRaWAN) will be installed over the next six weeks to provide low cost, low-power connectivity that will support millions of wireless Internet of Things (IoT)* sensors and data collecting devices.
This will enable a wide range of smart city applications to improve liveability by:
helping motorists find parking spaces,
better integrating transport services,
helping council better manage park and recreation facilities
signaling when to collect waste,
and providing businesses valuable insights.
Lord Mayor Nuatali Nelmes said the LoRAWAN gateways to be installed would allow businesses and community groups over a wide area of Newcastle (see attached map) to connect for free and collect valuable data. 
"This is a very exciting high-tech development for the city," the Lord Mayor said. 
"By investing in this infrastructure, we will provide a platform for community groups, education and research providers, industry, businesses and entrepreneurs to develop their own smart applications and ideas. From collecting information on foot traffic to the state of council-owned sporting ground and enabling community and environmental groups to create their own coal dust sensors, this is a big technological breakthrough for the city. The seven gateways will enable connectivity that would have otherwise been far too costly." 
Council's Smart City Coordinator Nathaniel Bavinton said National Narrowband Network Co (NNNCo) had been chosen to install the LoRaWAN based on a track record of deploying carrier-grade networks within infrastructure. 
"A smart city needs a carrier-grade network that, as well as supporting community groups, is designed from the beginning for business-case driven IoT solutions that add value to the city and create a sustainable business model," Bavinton said. 
"NNNCo has proven its ability to deliver through successful LoRaWAN deployments in Australia and we look forward to a close partnership with them." 
NNNCo Founder & CEO Rob Zagarella said Newcastle's network would be the first large-scale LoRaWAN network in Australia. 
"Working with Newcastle will enable us to guide other cities to transform their services and infrastructure through carrier-grade LoRaWAN IoT networks and enable these networks to grow across the country," Zagarella said. 
"LoRaWAN's capabilities are extremely well suited to smart city requirements and the technology is already used in cities across Europe and the US, where it's proven to be reliable, secure and affordable at scale." 
Parliamentary Secretary for the Hunter Scot MacDonald said the NSW Government was proud to contribute $4.98 million to this landmark infrastructure project. 
"We are committed to funding vital infrastructure projects that stimulate growth and create investment opportunities for the Hunter," Mr MacDonald said.  
"This project is a demonstration of the economic and community benefits of the Hunter Infrastructure Investment Fund." 
As well as the National Park installation, LoRaWAN gateways are set to be installed at Newcastle Region Library, Strzelecki Lookout, Fort Scratchley, Beaumont Street Clocktower, Merewether's Townson Oval and Lynn Oval, Stockton, with other suburbs to follow. 
Newcastle City Council adopted the Newcastle Smart City Strategy in July last year. 
The document outlines an ambitious Council-led collaboration to diversify the regional economy and encourage innovation while attracting investment. 
The roll out of the LoRaWAN network is part of the Hunter Innovation Project (HIP), a collaboration between Council, The University of Newcastle, Newcastle Now and Hunter DiGiT. 
The HIP is funded by a $9.8 million commitment from the NSW Government through the Hunter Infrastructure and Investment Fund and an $8 million contribution from its partners and investors. 
The project involves the installation of smart technology and Wi-Fi throughout the city's CBD by 2019 and subsequent innovation hub and digital precinct. 
*The Internet of Things is the interconnection via the Internet of computing devices embedded in everyday objects, enabling them to send and receive data. 
Other Articles from this issue
The future of The Store site has been unveiled, with the NSW Government announcing a $200 million redevelopment by the D...
HMRI clinical neuropsychologist Dr Andrew Gardner will play a key role in protecting Australian athletes from concussion...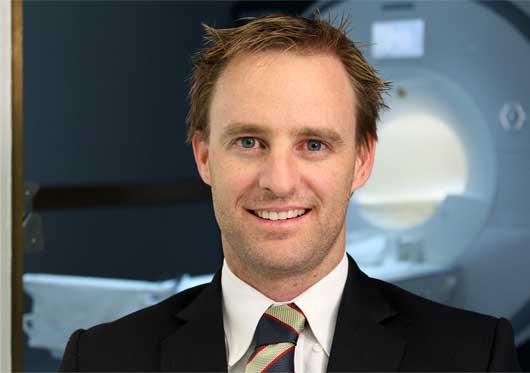 Hunter TAFE's new program is helping young people decide which apprenticeship is right for them.