Celebrity style welcome for largest ship to visit Newcastle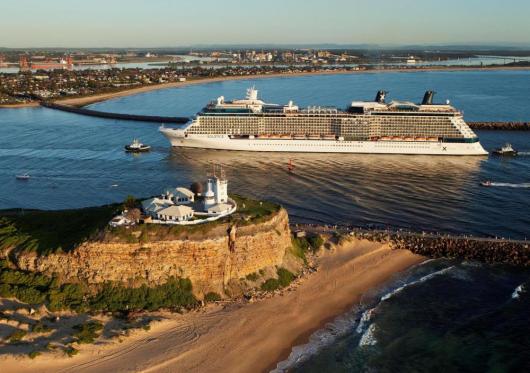 Luxury cruise liner, Celebrity Solstice, made a record breaking maiden visit to the Port of Newcastle in March. Hundreds of enthusiastic onlookers set their alarms for sunrise and had lined the foreshore by 7am on Sunday March 9, eager to welcome this mountain of a vessel.
Celebrity Solstice is now the largest ship to visit the port, measuring 317 metres in length, she's long enough to have at least four 747's parked nose to nose from prow to stern. On-board there are all the expected luxuries plus a freshly manicured half acre of lawn on the top deck, a two story, floor to ceiling glass wine tower that holds 2,800 bottles of wine, Master glassblowers ("gaffers") from The Corning Museum of Glass providing glass blowing demonstrations for guests, and 216 solar panels, enough to power all of the ship's guest elevators.
Following her arrival at the Channel Berth, local dignitaries, including Lord Mayor of Newcastle, Councillor Jeff McCloy, welcomed the Captain, passengers and crew. The 2,800 passengers spent a day exploring Newcastle, Port Stephens, the Hunter Valley, or the Central Coast. She departed for Sydney at 6pm accompanied by a Fort Scratchley gun salute. The Celebrity Solstice is set to be a regular visitor to Newcastle so if you slept in this year, you'll have another opportunity to see her on the return visit booked for March 2015.
Other Articles from this issue
a major economic driver for the Hunter
Merewether High and Maitland Grossman High school took home several awards at the F1 in Schools National Finals..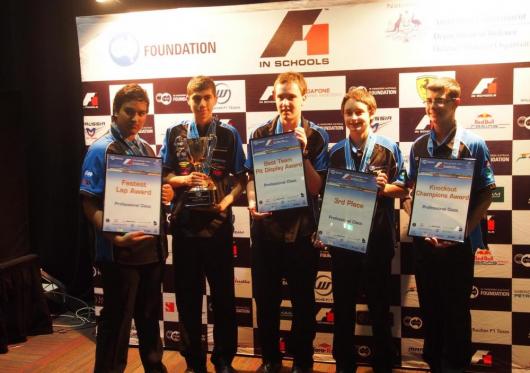 MVLs are solvent "winding-ups" that can provide shareholders with a number of benefits
A recent Work for the Dole program that took on the Nobbys restoration project has been so successful that Newcastle NOW...