Business planning – is it worth it?
Graeme Fitzgerald
Lead C.I.
"Operating a business without a plan is somewhat like getting into a car, shutting your eyes and starting to drive"
In a recent conversation with a colleague who has spent the last 20 years working with large organisations, we were discussing the merits of planning in business.
Given most of his clients have been large publicly listed organisations, I was astounded to hear that, in his experience, big organisations do not differ significantly from small and medium sized enterprises on an important issue. There is an absence of business planning and deployment.
In the 21st century is there really any need for businesses to plan?
With rapid change, we could argue that planning takes a business's most valuable resources away from getting on with responding to the ever-evolving environment in which they operate.
It is critical to understand that now, more than ever, an organisation's ability to identify their reason for existing (strategy), and then target how they go about operating their business every day, week, month and year (planning), is crucial to surviving and thriving in an increasingly reactive world.
Operating a business without a plan is somewhat like getting into a car, shutting your eyes and starting to drive.
Leading approaches to strategic planning cover six key areas:
Purpose – recognises why the business exists in the first place.
Helps stay aligned with why you do what you do. This is not about turnover or profits, but what leaders are passionate about and deliver. Purpose generally remains unchanged.
Vision – describes your business at a future time. Previously a three to five years exercise, now about shorter time frames (one-two years) or even longer (10+ years) which provides a better opportunity to handle evolving external trends and responding to opportunities. Should be revisited regularly (yearly) and describe how your business will look from the outside (customers), and from the inside (team).
Mission – an expression of the numbers. Outlines what sales levels, profit numbers, how many customers, locations, how many teams? The best organisations have short, medium and longer term numbers which are used to inspire, motivate and provide feedback regarding how your business is proceeding towards its overall vision.
Values – clear and deliberate standards. Values are often considered the soft and fluffy stuff. When defined, they provide a guiding set of principles and expectations for how people behave. A business plan must include a documented list of values from which the team can understand, assess performance, and maintain a sense of reality to their working environment.
Priorities – many businesses stop planning because they get too busy. Short term predictions are difficult. A long term perspective of vision and mission ensures defined priorities drive the business in the right direction. Maintaining these supports a greater focus on resources to achieve improvement and change to take advantage of opportunities.
Goals – short term activities to achieve specific objectives. By focusing team goals on key actions and objectives, a business can provide a strong structure to achieve traction, get the right stuff done, and provide positive feedback about progress.
Every business needs an up-to-date and functional business plan to guide where it's going and how it's going to get there.
Worthy planning however is the regular, systemic review, over time, by the right people, to ensure your business remains relevant, on track, and consistent with its purpose, vision and mission.
Is your business worth the planning?
Other Articles from this issue
Australia is a land of uncertainty when it comes to insurance.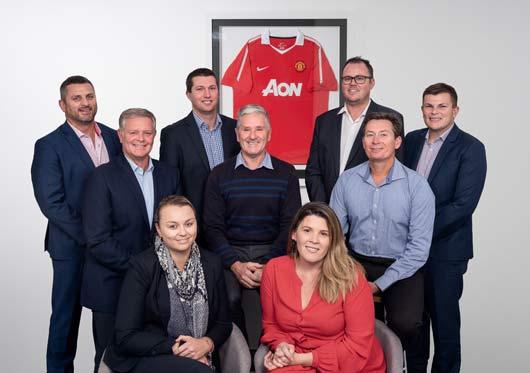 BlueZone Group is pleased to announce that Paul "Monty" Montgomery has been selected as one of seven new recipients of t...
Since 2015, APP have supported Newcastle Airport Pty Ltd, providing various project management and consulting services ...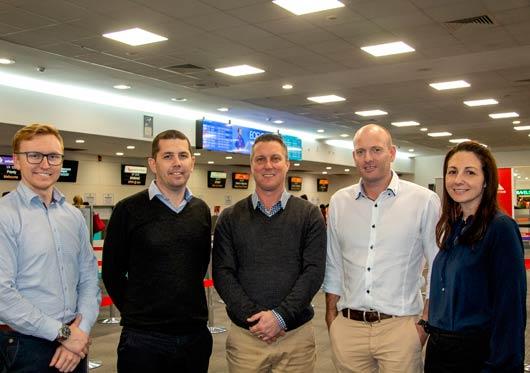 The NSW Government will invest $1.25 million in a new university-led network to bolster defence-related research and dev...