Benefits of taking a vacation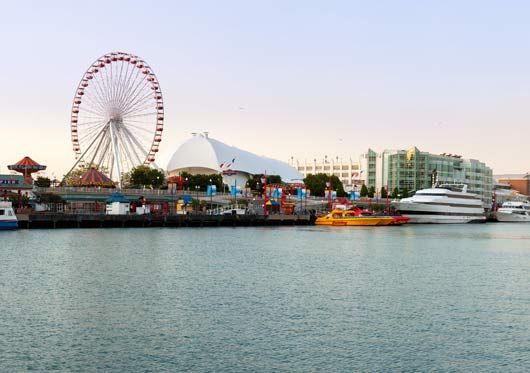 Jason Duncan
Hunter Business Review
These days it is common for people to not take sufficient vacation time. If people do take vacations they often seem to be taking work with them. This doesn't fully count as a vacation because you are still in work mode and don't relax and turn that part of your brain off.
There are a lot of benefits to taking time off. Here is just a few of them:
Recharge our batteries
A vacation is always a good way to relax and destress. If we over work ourselves, we can burn out and even cause ourselves to become sick which can take us away from work at an inconvenient time.
Vacations revitalise creativity
Sometimes we need to take some time away to get the creative juices following again. If we don't we can find ourselves in a rut of using the same ideas over and over again. Our brains need time to slow down and come up with new and creative ideas.
Your productivity rises
After some much-needed time off our productive increases as we have had time away from the everyday. We become more organised and spend less time procrastinating. A study done by the Harvard Business Review¹ back in 2015 showed that employees in countries with more paid vacation time seem slightly more likely to work at a faster pace, have a higher quantity focus, and feel more impatient.
Better sleep
Business people often have restless night's sleep as they have too much on their mind or they stay up late working and staring a computer screen. A lack of sleep can cause someone to be less focused, alert or engaging. It can also be a safety hazard.
A vacation can disrupt this train of thought of working late and again help to clear your head.
Closer family bonds
Taking a family vacation is the perfect way to get closer to your family. Not only are you spending a lot of quality time with them, you are also creating memories and shared experiences that you can reminisce about together in the future.
Improved mental health
Stepping away from work to take a vacation is known to relieve stress which helps the body and mind heal in ways it couldn't while under pressure.
Other Articles from this issue
Withholding money from an employee's pay for tax is common practice for employers. Withholding money for other purposes ...
If we listen to the motivational speakers and the personal development bloggers, we should all be striving to be the bes...
Over three days in late March 2017, the University of Newcastle will hold, in Muswellbrook, the Seventh Annual Mined Lan...