Beep Bicycle Bells opens Canadian warehouse for North American market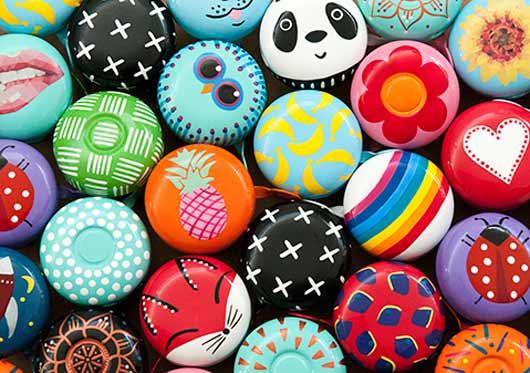 Beep Bicycle Bells
is a small, independent accessory company proudly based in Newcastle. They combine their expert knowledge of cycling with a love of art and good design. They are passionate about designing efficient, unique bicycle accessoires and with their handpainted Beep Bicycle Bells they offer a high level of care only received
by products with this handcrafted element.
Since its conception, Beep has spread throughout the Australian and New Zealand consumer market, as well as receiving the Hunter Manufacturing Award for Marketing Excellence. Recently the team at Beep incorporated Beep Canada to supply the North American Market.
Beep says they received many B2B and B2C requests from the US and Canada asking when they were going to sell to North America so the most efficient way to supply them was to set up a Canadian warehouse and ship in large volumes. All the hand painted production will remain here as it's an Australian brand.
They also collaborate with Australian artists, like Newcastle artist Trevor Dickinson, and have created fundraising bells for Camp Quality and Optus for the Tour de Cure.
Other Articles from this issue
nbn is urging businesses in the Hunter region to prepare to migrate their 'Special Services' to the nbn broadband access...
Frequently, differences in opinion arise between tax payers and the Australian Taxation Office in relation to taxation a...
Duratray International recently participated in the NSW Mining Health, Safety, Environmental and Community Conference, H...
According to the latest Akamai's State of the Internet report, Australia has fallen to 44th in the world in terms of ave...