$160 million waste to energy facility planned
The establishment of Australia's first industrial ecology park has taken a major step forward with the announcement that Hunter company Omega Energy will be the cornerstone tenant of the Kurri Kurri facility.
Omega Energy is planning to construct and operate a $160 million regional Resource and Energy Recovery (RER) facility and expects to receive its environmental planning requirements from the Department of Planning and Environment shortly. Business Development Manager Shannon Sullivan said this was an important first step in planning such a facility.
"Although this is the very beginning of the planning process, our intention now is to liaise closely with all local stakeholders to ensure they know what we are proposing and how it will work," Mr Sullivan said.
Mr Sullivan said Omega had signed an agreement to lease a 5 hectare site with Hunter Industrial Ecology Park Ltd at Kurri Kurri pending planning approvals.
"The $160 million facility will use a world's best technology, setting a new benchmark for the recovery of residual waste into both valuable commodities and syngas used for generating renewable energy.
"What we will bring to the park is the ability to process the waste left over from other recycling processes, enabling 100% recovery of resources and greater diversion from landfill.
"In addition to the resources we recover we will also be able to support surrounding operations will stable gas and electricity supply contracts."
Omega Energy General Manager Jacob Whiting said that Omega Energy has partnered with world-leading technology provider US-based ArcSec to provide cutting edge waste-to-energy technological capability.
The Hunter Industrial Ecology Park Ltd's Garbis Simonian said, "The agreement with Omega is a major milestone for the park and the region. It will accelerate the range of resource recovery activities already operating in and around the Hunter Industrial Ecology Park and will be a major step to diverting waste from landfill and achieving a circular economy."
"This will be the world's first dedicated resource recovery park bringing businesses together to provide a complete recycling solution," Mr Simonian said.
It is anticipated that community consultation will commence in the New Year after the Department of Planning and Environment has issued the Secretary's Environmental Assessment Requirements.
Subject to planning approvals, construction of the first stage of the facility is expected to commence early 2017 and be operational early 2018.
Other Articles from this issue
HVTC has proven itself a national leader in workforce training with its apprentices and trainees gaining major accolades...
Hunter TAFE has been named a winner at the prestigious Australian Multicultural Marketing Awards (AMMA).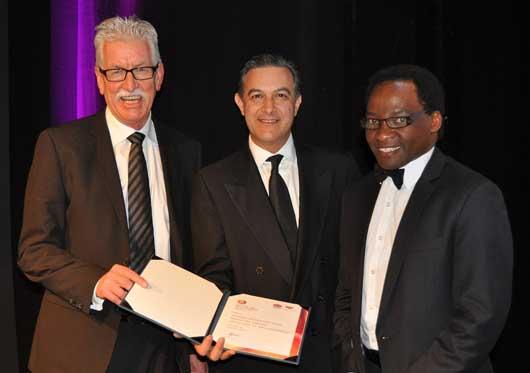 Simulation training and education will be the focus of a cooperative relationship between the Australian Defence College...
The NSW Government will invest $1.25 million in a new university-led network to bolster defence-related research and dev...