The risky business of entering international contracts online
Kym Butler
Bulters Business and Law
More and more Australians are entering into international contracts online. At a commercial level, these arrangements often involve outsourcing services. As individuals, many of us book holidays through online intermediaries operating in foreign countries. However, an agreement is no less formal simply because it is entered into electronically. In general, there are three types of online contracts:
Clickwrap contracts require a user to click a button to accept the terms and conditions.
Browsewrap contracts allow a user to use a website without formally accepting the terms and conditions.
Sign-in wrap contracts do not include an 'acceptance' function; however, users are generally taken to accept the terms by proceeding with use of the website.
The terms of online contracts are often complicated by the implication of international contract law. When entering international contracts online, it is important to understand the contract terms and which laws apply
Case example - Gonzalez v Agoda Company Pte Ltd
The recent Supreme Court case of Gonzalez v Agoda Company Pte Ltd [2017] NSWSC 1133 highlights the importance of reviewing website terms. In this case, Ms Gonzalez booked a hotel in Paris through Agoda, an online Singaporean booking intermediary. When Ms Gonzalez made the booking, she accessed the Agoda website from her home computer in Sydney, Australia.
Agoda's standard terms and conditions included a clause providing for the 'exclusive jurisdiction' of Singapore. This means that the only law that would apply to the contract was Singaporean law. Ms Gonzalez was provided with a link to these terms and clicked the 'book now' button to complete the agreement.
During Ms Gonzalez stay in Paris, she slipped in the bathroom and broke her leg. She claimed that a fault in the shower screen caused soapy water to leak and made the floor slippery. Ms Gonzalez filed proceedings against Agoda in the NSW Supreme Court. The court gave substantial weight to the 'exclusive jurisdiction' clause and found that Ms Gonzalez had essentially 'signed' the document by clicking the 'Book Now' button.
Unfortunately, Ms Gonzalez was bound by the terms of the contract regardless of whether she read them.
Things to consider when entering into an online contract
In an increasingly digitised world, it is easy to enter into online contracts without considering potential legal implications. Here are some key things to consider when entering into an online contract:
Make sure you read the terms and conditions of any agreements you make online. You will be bound by anything you agree to even if you haven't read it.
Be aware that an agreement doesn't always need your actual signature to be binding.
Be aware of any domestic and foreign laws that affect the agreement.
Investigate the true location of the business of the other party. It is easy to make incorrect assumptions from a quick glance at a website. Check whether the contract has an 'exclusive jurisdiction' clause specifying which country's laws will apply.
Other Articles from this issue
Upper Hunter Shire Council is pleased to announce that Bengalla Mining Company's Community Development Fund is supportin...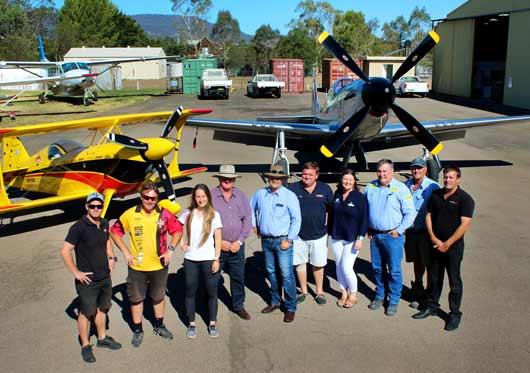 A successful office design layout is one which attracts, retains and engages workers, promotes the brand and culture, ...
As we get into 2018, Evoke Projects looks at current office design trends in office space use, materials and technology.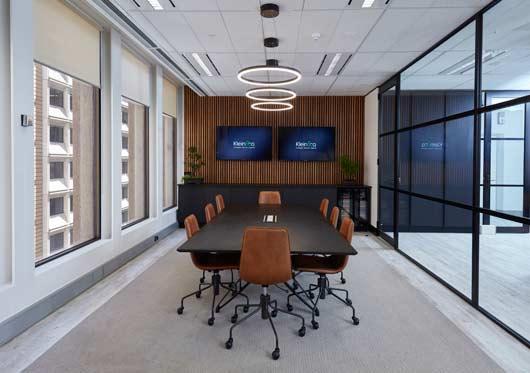 Lake Macquarie City Council's Manager Integrated Planning, Sharon Pope, has received a prestigious award at the 2017 Pla...