Work life balance
Tarnya Davis
My email read "I need a banana suit by close of business tomorrow". My long suffering PA simply replied "now I have heard it all". The moment defined the challenges of managing work and family. Just as my PA searched for a banana suit for the book parade, so does my child stand by the computer waiting for me to finish this line.
Work life balance. A subject that ignites passion, perhaps out of the guilt it triggers for the life we are neglecting, or the work we are neglecting, or possibly the frustration for the neglect many of us are pour on ourselves.
Work is not just about the money. It's about contributing to something we value, achieving, doing good, making a difference, challenging our brains and perhaps our bodies and growing. Life outside of work is about this as well.
Achieving some kind of balance between work and life is perhaps a myth that implies somehow that other people have it sorted. One doesn't get a "balance" and then keep everything static. Part of the solution is a fluidity and adaptability so that as work changes we can adapt and as children and families change we can make space for their needs.
It is also an issue broader than us as individuals. Australia is ranked 9th Highest in hours worked per week by OECD. Longer working hours, increasing volume of work and working from home have impacted negatively on social life. 
82% of couple families reported feeling constantly rushed or pressed for time. What is the impact of all this rush? Many experience constant headaches when they finally slow down on holiday, or illness as their bodies protest.
In her book "time bomb" Professor Barbara Pocock, director of the Centre for Work + Life, explores the impact of work upon families and communities as well as the environment. Pocock says Australians are now people who don't often take their holidays, stockpiling them for ''sometime soon''. Many, worn down by a year of overwork, fear that taking any leave will only see them return to an avalanche of emails. 
Changing our culture so that hours are flexible and consistent with school hours is also important. And changing our own thinking to be more realistic in what we can achieve, to be better at asking for help, and to prioritise taking care of ourselves as well as taking care of others.
We managed to find the banana suit. Thank goodness for Petrina, the internet and express post.
Other Articles from this issue
And the Most Innovative Company in 2017 according to Inventium and the Australian Financial Review is M&C Saatchi.
The Hunter Regional Plan 2036, developed by the NSW Department of Planning and Environment, is the Government's blueprin...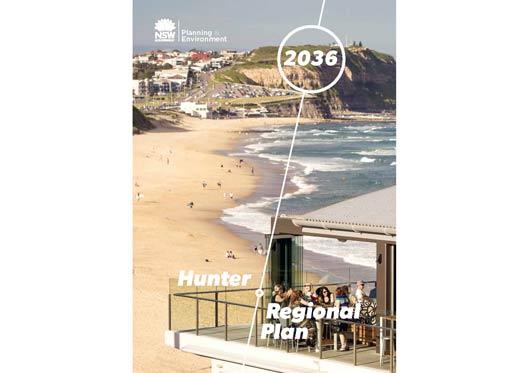 I attended Sydney Indesign, a two-day event across four districts with 50 exhibitors and 300+ brands which was an invalu...
When you think about innovation, what comes to mind?