Women In Business Continued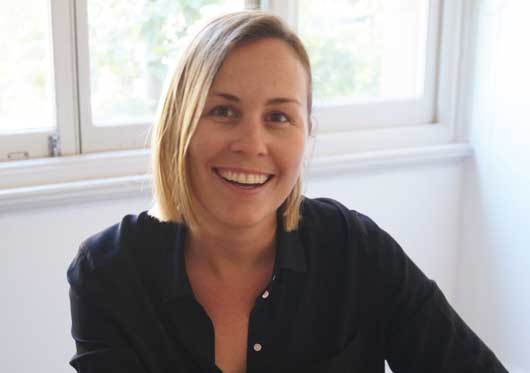 Abby McCarthy
Being Chief Lion Tamer at Neon Zoo, a branding focused design studio, conjures up a powerful image and it's also an excellent introduction to who Abby McCarthy is and what Neon Zoo is all about. It's a young business that grew out of a chance meeting between Abby and her now business partner, Clare Gleeson while they were both studying Visual Communications at UoN. A firm friendship was formed and in 2007 a business was born.
The biggest challenge early on was that although they were confident in their skills as designers their business knowledge was zero. In the early days Abby says she really resented having to deal with the business side of things, "I just wanted to get on with it and design." Realising this was a problem they engaged a business coach who got them to where they needed to be, and Abby says even she now loves working on the business.
Moving into a Renew Newcastle space also assisted in those early days. It introduced Abby and Claire to like-minded creatives with businesses at similar stages, people they could talk to, share ideas with, and learn from.
Neon Zoo 'graduated' from Renew Newcastle in 2012, but it's this nurturing of creative business in Newcastle that Abby sees as a real positive for the city's evolution. And despite their steep learning curve Neon Zoo is roaring on, in 7 years they've grown from Abby and Claire working in the business part-time, supported by other work, to the business supporting them both full time plus another two employees.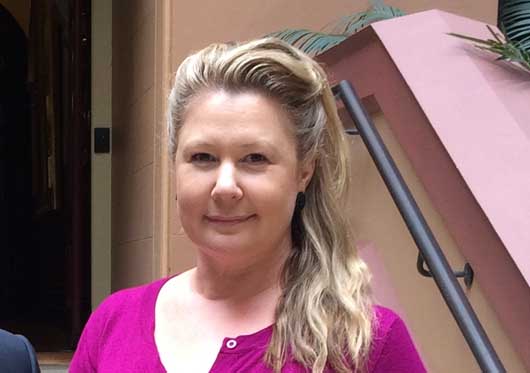 Brooke Phillips
Brooke Phillips is a sharer of knowledge. As a Business Adviser and Trainer at the Business Centre (Newcastle Region) she spends her days assisting micro and small business owners in starting, growing, or exiting out of their business. This love of sharing knowledge is something Brooke says she learnt from her father. "He definitely always inspired me to do what I love and share any knowledge that I have gathered with others." Brooke was recently awarded the winner of the Best Regional Business Mentor in Australia by BECA -Business Enterprise Centres Australia, which she says is a tilt of her cap to her Dad. In a typical day Brooke will meet up to five clients for a face-to-face advisory mentoring appointment. "There's lots of bolting around the countryside meeting very interesting small business owners, listening to issues they are facing and assisting with direction through action plans, guidance, suggestions and training." One of the most common issues faced by both women and men in business is life balance. Brooke says that one of the most effective ways of managing this is finding mentors that you can connect with regularly. "These relationships are invaluable; seek out successful women (and men) that can offer perspective, encouragement and a sounding board for your own personal development." She also says that if something is really bothering you within the workplace she maintains some perspective by asking herself "will this matter in 5 years?" "what would I do differently next time?" then move right along. And if that doesn't work? Well, there is always cake.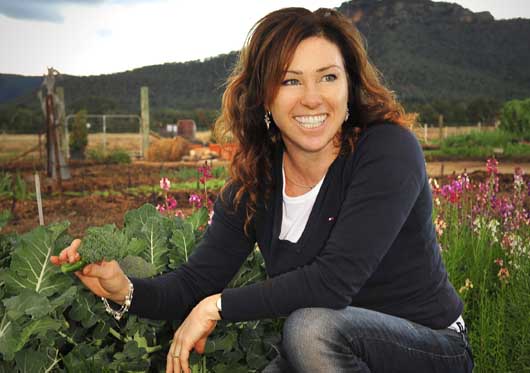 Lisa Margan
Most days start with a walk for Lisa Margan, it's a chance for her to clear her head and focus on the busy day ahead. As Co-owner and Director of Margan Wines and The Landing bar and kitchen, it's also quite possibly the only quiet time she gets in a day spent managing a large team of people covering a range of operations from restaurant, wine sales, the one acre kitchen garden and orchard that includes estate grown produce such as lambs, bees, and chickens, property maintenance, accounts and Lisa's least favourite job, R&M. Lisa began her working life as a high school teacher in Sydney, however meeting and marrying Hunter Valley local, Andrew Margan, saw her make a tree change and a career change. It also provided an avenue for her to pursue her first passion. Food.
Returning to study as a mature age student Lisa was keen to learn from the best, which she did as an apprentice to Robert Molines of The Cellar Restaurant fame. According to Lisa it was this experience and the subsequent time she spent cooking in France that was instrumental in shaping her food philosophy.
Lisa started "helping out" at Margan the year her third child was born, and says tongue firmly planted in cheek that she "hasn't made it out yet." Established in 1997 Margan was built from the ground up, and today produces 35,000 cases of wine from 100 hectares. In the beginning things were tough; they worked out of a colourbond shed using leased equipment. Cash flow and capital, especially during growth was difficult. "Our strategy, says Lisa, was to keep expenditure lean and monitor finances closely." It's this strategy and a commitment to the end goal that Lisa says contributed to their success to date.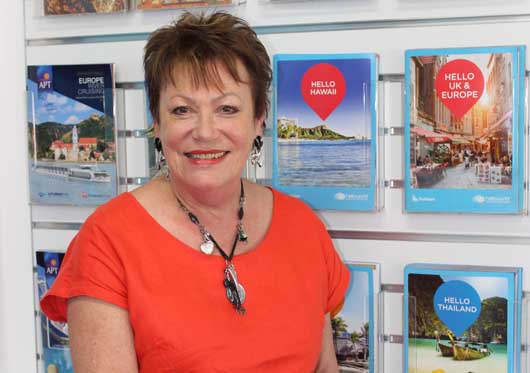 Helga Saxxara
In the last 45 years the travel industry has been thrust into rapid and significant change. Who, how, and why we travel has undergone enormous shifts. According to Helga Saxarra Executive Director of Helloworld Hunter Travel Group; "to succeed in this industry you need to have a passion for what you do and continually seek to grow your knowledge."
Helga started work in this industry in 1969 under the tutelage of Jim Jenkins, an innovative pioneer in the Australian travel industry at the time and owner of the original Newcastle Jayes Travel Service. In 1999 she started her own travel company with business partner, Brett Dann, purchasing the then Traveland Toronto office. Over the last 15 years Helloworld Hunter Travel Group has grown from one store to a network of 17 travel offices in the Hunter Region, Port Macquarie and Tasmania, with a team of over 100 travel professionals, who between them have over 1000 years' of travel experience. They are the largest branded member of the Helloworld Network and the largest locally owned and managed travel agency group in Australia.
This success has not gone without note, this year Helloworld Hunter Travel Group was named Australia's best retail Travel Agency multi location at the Australian Federation of Travel agents national industry awards in Sydney, recognition that Helga says is an absolute honour and reconfirms the company's philosophy and commitment to providing the best and most memorable travel experiences for their customers.
This success must also be attributed to Helga's adaptability; she is unafraid of change, and feels fortunate that this industry has afforded her so many opportunities. "Travel is not my job, says Helga, it's my way of life."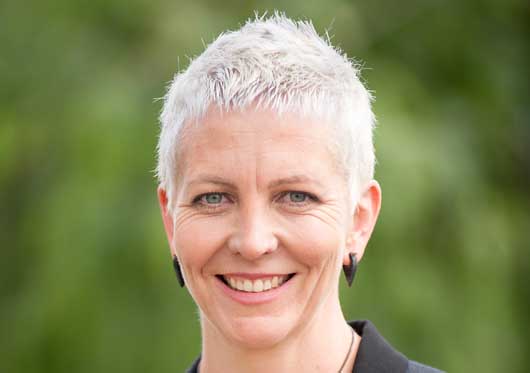 Kath Teagle
In just three years Kath Teagle has transformed a paper based one doctor surgery into an integrated wholeistic (yes I meant to spell it with a w) medical hub that has four reception staff and a practice manager supporting five doctors, two nurses, four allied health, pathology, and four natural support workers who provide quality health care to patients and education support to many students.
There's also a small herbal dispensary on the premises.
The business may only be four years old, but the company was established 3 years before then and Kath's been preparing for this role all her life. Growing up, Kath's mother was seriously ill with an immune disorder, and then Kath spent many years in a relationship with a boy who contracted non-Hodgkin's Lymphoma. She says these experiences highlighted to her the inadequacies of the healthcare available on both sides of the fence. "There is so much wrong with the fact that there are two sides in the first place. People use complementary therapies and by and large lie to their doctor about it. This makes it hard for whoever is treating them, because they're given an incomplete picture. It forces the patient to be an expert instead of relying on those educated in the field." Mayfield Medical Connection is Kath's field of dreams, "build it and they'll come" and they do come. When she renovated the practice she not only threw out the old carpet and the plastic chairs, she also threw out the old ideas making way for a practice where orthodox and integrative doctors and other therapists work side by side and support one another. The philosophy, Kath says is simple, sickness industry to wellness industry, a focus on education and prevention, and handing the onus of responsibility for health back to the patient.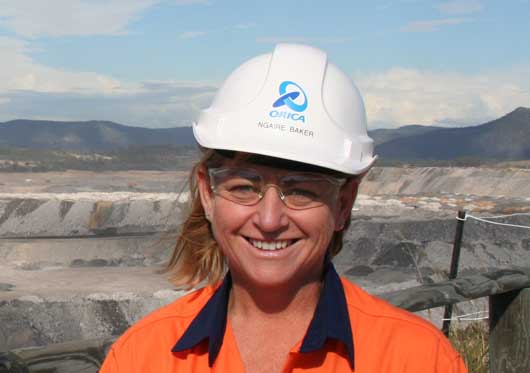 Ngaire Baker
Ngaire Baker understands mining. She's been working in and around the industry for over 20 years, she's travelled Australia to remote mining towns that no longer exist, and observed first-hand the changes that FIFO has made to the industry. And she loves it. She loves everything about it, the people she works with, the contribution mining makes to all our lives, and its history. "We need mining, says Ngaire, there are minerals in mobile phones, your car, your home…"
Based in Singleton, Ngaire established Baker Mining PR in 2007, within 12 months she had a client base of 13. These days she prefers to keep a smaller client base and will outsource sections of her work to local businesses, keeping the work in the Hunter.
Getting to this point has involved a cadetship in journalism, where she had experiences that she continues to draw on, then there was university study, and a whole lot of travelling to Australia's remotest corners with her mining engineer husband, Rod, where Ngaire's says she developed skills she never thought possible. "It was this life experience that makes me the unique mining communicator that I am today."
Ngaire has seen the mining industry evolve and says there's been some remarkable improvements in all areas, including diversity, the recruitment process, innovations in machinery, the latest mining processes, safety, including attitudes from employees, companies and regulatory bodies. "I know the environmental issues concern many, but when we talk about evolving, mining is at the forefront of environmental change, and as an industry we don't talk about our successes enough."
Other Articles from this issue
For the fourth consecutive year MAP marketing has researched and published the The Top Hunter Employers List.
The establishment of Australia's first industrial ecology park has taken a major step forward with the announcement that...
The largest fuel tanker to enter Port of Newcastle in 220 years of commercial operations arrived on 18 March.