Williamtown Aerospace Centre continues to expand
WAC Holdings has its commercial third building underway at Williamtown Aerospace Centre, the home of the soon to be opened Mercure Newcastle Airport.
Building D is a stylish two storey commercial building of around 1,200 sqm leasable area plus copious car parking around it. Over 50% of the space has been leased, mainly to Defence Industry companies who see RAAF Williamtown and Newcastle Airport as key determinants for their location.
The Mercure Hotel will provide conference and business support infrastructure to further support the expansion of this nationally significant Defence cluster. With the take up of the site by leading multinational defence contractors the Mercure will grow in prominence as a hub of activity. In addition, the Mercure will provide a viewing platform for key Canberra defence decision makers in highlighting the benefits of further decentralisation of Defence activities to Williamtown. 
RAAF Williamtown is undergoing a nearly $1BN makeover in anticipation of the JSF and other key programs.
Many long term occupiers of space on base are now looking to relocate, but stay in the aerospace precinct.
WAC Holdings Director, Graham Burns says "This aerospace park is right at the front entry to Newcastle Airport. Our tenants enjoy good connection with Sydney, Melbourne and Brisbane direct, and a connecting flight to Canberra. These are the industry centres that want to be connected to Newcastle's cluster in this expansion phase".
Other Articles from this issue
In the Hunter we are seeing more developments with retail, commercial and residential spaces together under the one roof...
A special Commencement Ceremony was held on the NeW Space site on 29 May.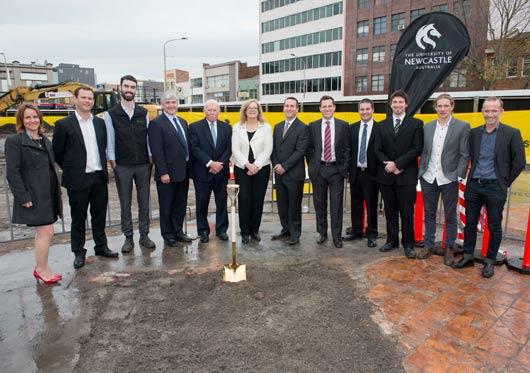 Part of principal contractor Hansen Yuncken's strategy in targeting NeW Space was to promise the University that they wo...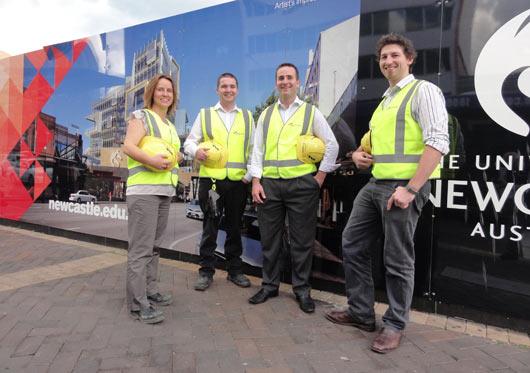 A revolutionary landscape computing project on Darby Street, "Kaooma", is currently the frontrunner in the Internet of T...