Williamtown Aerospace Centre attracting diverse interest as a business location
The Williamtown Aerospace Centre (WAC) is a national, awardwinning, regional partnership established to create, enhance and facilitate commercial activities in the land adjoining RAAF Base Williamtown and Newcastle Airport.
It has built a reputation as a major centre for defence and aerospace, with tenants including Raytheon Australia, Lockheed Martin and Boeing amongst others. However, the estate is now increasingly gaining interest from a broad range of other industries looking for a new central location with highway access to Nelson Bay, Newcastle, Maitland, Lake Macquarie and the upper Hunter valley.
Businesses are being attracted by the quality of the facilities and easy access to Newcastle Airport. With a shortage of close-by commercial and light industrial options, WAC is a particularly attractive option for businesses north of the Hunter River to Port Stephens as it removes the chore of travelling the often choked roads to Newcastle for their work.
Guardvant's representative in Australia, SMP Mining 's Sean Perry chose Williamtown predominantly due to the close vicinity to Port Stephens and Newcastle area which allow great lifestyles.
It provides a hub for the frequent interstate travel, whilst only hours from the majority of its current customers in the Hunter Valley. The Defence and Aerospace technology centre fits well with Guardvant's model of being a technology leader in its field.
Building Foxtrot is now available for lease and is 50% committed to new lessees. It is a two level 1,200 sqm space that can be designed to suit commercial and light industrial or workshop or warehouse uses. The Ground Floor has been mainly leased. Level 1 has available 620 sqm for lease that can be split into smaller areas if required.
Other Articles from this issue
Facilitated by Regional Development Australia (RDA) Hunter, 200 Hunter high school students recently visited the Hunter'...
Management Liability Insurance protects you and the company against the risks and exposures of running the company (i.e....
The transformation of the Civic Station precinct has been unveiled as an attractive public domain for the community, wit...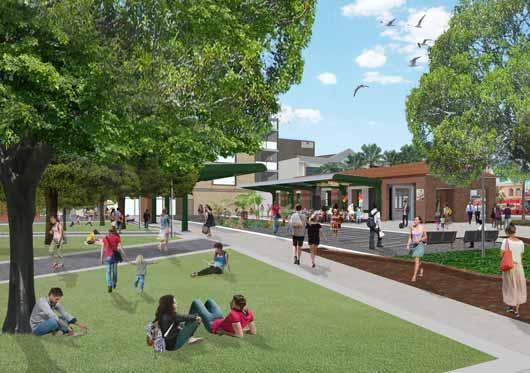 Some nice words from the Hunter business community about HBR's 10 year anniversary