WIL AWARDS 2014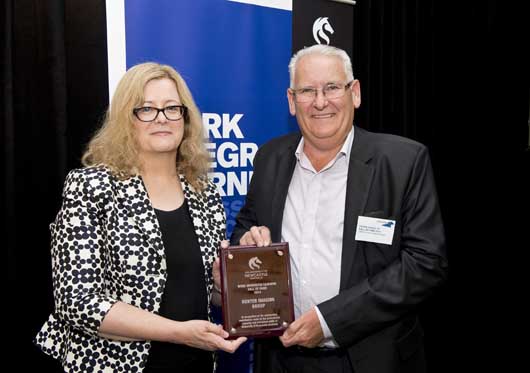 UoN celebrated the 5th Annual WIL Awards on October 30 at the University Gallery, this year's event further cemented the University as a leading force in the production of WIL-based learning and experiences nationally.
Winners from each faculty shared in $11,000 in prize money.
To read the full list of winners and view the winning video competition entries visit the WIL website.
Other Articles from this issue
The Hunter Investment Prospectus covers the advantages of the Hunter as a business and investment location as well as a ...
Arthur J. Gallagher & Co. acquired OAMPS Insurance Brokers in June this year. On 1 December, the name officially changed...
The University of Newcastle has paid homage to its industry partners with the development of an annual award that recogn...
City of Newcastle will seek expressions of interest for the redevelopment & use of the pavilion sites at Merewether and ...