UON SUPPORTING HUNTER INNOVATION FESTIVAL
The University of Newcastle continues to be a proud supporter of the Hunter Innovation Festival in 2018 and this year is hosting a number of opportunities for the community to engage in topics and activities related to innovation.
Innovation in Action is a free community event bringing together local business and industry leaders who are innovators in their areas of expertise. Each speaker will describe their professional journey and showcase how innovation has played a pivotal role in their career success. Wednesday 9 May, 5:45- 7:30pm at NeW Space (cnr Hunter & Auckland Sts, Newcastle) Three76 Hub's weekly speaker series, Startup Stories, will feature Dr Gunilla Burrowes, a nationally recognised leader in gender diversity with 30 years of corporate experience in a range of industry and academic positions. Dr Burrowes has enjoyed an exciting and distinguished engineering career and co-founder of cleantech and smart cities incubator Eighteen04 and Gender Matters. She will also share her vision of the Hunter as a place of high-tech creators, manufacturers and makers. Thursday 10 May, 1-2pm at Three76 Hub (376 Hunter St, Newcastle)
The New Futures Hackathon for Aged Care 2018 is a health and wellness focused event for people of all backgrounds and experience who share a passion for technology, design, innovation and making the world a better place. Coders, designers, business, marketing and health professionals will join forces to form multi-disciplinary teams to develop solutions to the aged care sector over a 10-hour period. Then they will pitch their prototypes to a panel of judges for the chance to win their share of a cash prize pool totalling $5,000. Friday 11 May (5-11pm) and Saturday 12 May (7am-8pm) at NeW Space (cnr Hunter & Auckland Sts, Newcastle)
Other Articles from this issue
The people of the Hunter and Central Coast can see for the first time how their airport will grow over the next 20 years...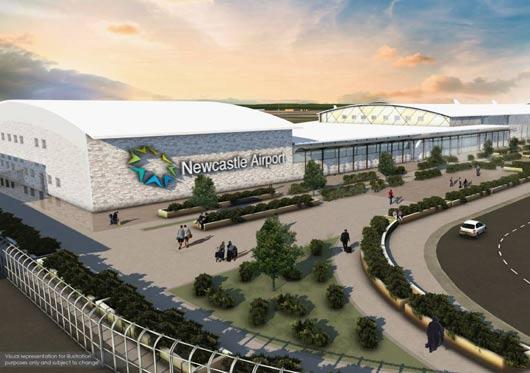 The insights, deliberations and reflections of global thought leaders brought together by the 2016 Univer-Cities confere...
Those of us of a certain age know just how much life changed with the advent of the smartphone.
Hunter-based International Conveyor Products (ICON) has formed a significant partnership with leading Chinese conveyor ...