Three options for risk management – Avoid, Retain, Transfer
Joshua Drake
Crosbie Wealth Management
Your financial wellbeing is predicated upon the ongoing receipt of your income and the protection of your assets. Risk management is at the core of the process to ensure that in the event of anything happening your income and assets are protected, and your required outcomes are not adversely affected. People generally have three options when it comes to their risk management: Avoid, Retain and Transfer.
Avoid: To avoid risk is to remove the opportunity or likelihood of the risk occurring, like avoiding sunburn by not going outside. Unfortunately, when it comes to illness, injury, death or disablement, avoiding the risk is unrealistic. By their very nature health risk events are unpredictable and difficult to avoid. By leading a healthy lifestyle you can minimise the risk of ill health, however you cannot completely eradicate the risk of illness or injury. We know that every working Australian has a one in three chance of becoming disabled for more than three months before turning age 65, and one in three are forced into retirement due to ill health or injury.
Retain: This is the most common solution taken by Australians and effectively means that you retain the responsibility for replacing any lost income due to illness, injury, death or disablement, and maintaining the lifestyle of any dependants.
Most people default to this position through a lack of understanding of the consequences that an event will have on them, their family and their lifestyle.
Transfer: This is the optimal solution and involves transferring the risk to a third party, in the form of an insurer. There is a cost associated with that transfer (i.e. premium) which needs to be compared to the cost of retaining that risk. The difficulty in the analysis typically arises because the cost is immediate whilst the timing and cost of any potential benefit is unknown. On average, the cost of a comprehensive Risk Management Strategy represents less than 5% of the Assets and Income that you are protecting.
Personal insurances (Life, Total and Permanent Disability, Trauma, Income Protection) remain the best method to protect your income, investment and retirement strategies. As a business owner you are exposed to additional risks such as the expenses of running your business, which can be mitigated by Business Expense insurance. The structure of your insurances, who owns which policy in which entity, also plays a crucial role in determining your ability to make premium payments, your access to benefits, and the related tax effects.
The role of your risk adviser is to help you identify the risks to you, quantify the value and nature of their likely impact, and provide the relevant options of managing the risk so that you can make a conscious, informed decision. Next time you insure your car or house, take the time to insure your most important asset, you.
Other Articles from this issue
It's all child's play for a new local business that has opened at Gateshead.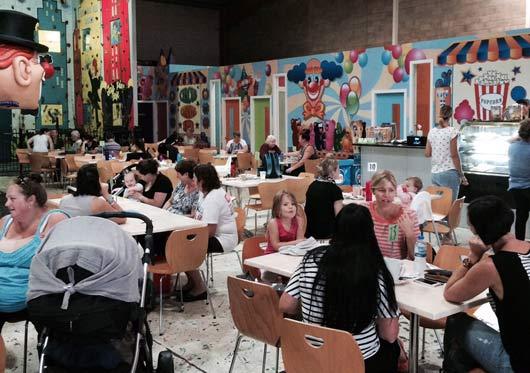 Hotelier Dr Jerry Schwartz has announced plans for a seaplane service that will connect Sydney visitors to Newcastle and...
Singleton Council has agreed in principle to the formation of the Hunter Valley Wine and Tourism Alliance with a Memoran...
Many people still view massage as a luxury item – something you have when on an overseas holiday. But massage is increas...