The top six misconceptions of chiropractic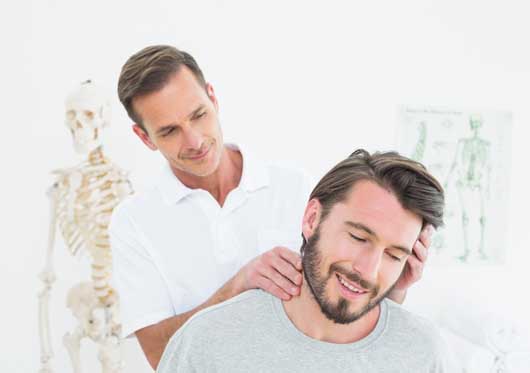 Dr Tim W Shakespeare
Healing Wave Chiropractic
There are a number of misconceptions out there when it comes to the chiropractic profession and the role of chiropractic care in the wider primary health field. In this article we will share some thoughts around these common objections and provide an overview of exactly what Chiropractic is and how it can help you and your family.
Chiropractic is the science of adjusting the spine to enhance and maximize brain-body connection. It respects the natural healing ability of the individual, but is not a treatment for any specific condition, rather a way to optimise spinal and neural performance.
1. Chiropractic care is dangerous
The most common misconception is that chiropractic care is dangerous. This is simply not true. If we compare chiropractic with other health care practitioners, including medical doctors or dentists, on the basis of professional indemnity insurance fees, those of chiropractors are among the lowest of any primary health care practitioner.
2. Chiropractic care is expensive
Chiropractic care is covered by most private health insurance companies which makes care very affordable. Even if you don't have private health insurance most chiropractic centres can tailor care plans to peoples budgets. In a more holistic sense, Chiropractic care actually saves our community money. A study by Sarnat et al in 2006 showed that chiropractic care resulted in a decrease of 60% in-hospital admissions, 59% of hospital days, 62% of outpatient surgeries and procedures, and 85% in pharmaceutical costs.
3. Once you start chiropractic care you have to keep going for the rest of your life
As humans none of us have to do anything. Anyone can stop chiropractic care whenever they wish. What is more common is that once people start chiropractic care the heightened level of vitality that they feel drives them to maintain a healthy spine and nervous system. Similarly we could ask the questions:
• When should we stop eating healthy food?
• When should we stop brushing our teeth?
• When should we stop exercising?
Looking after your spine for the rest of your life is not mandatory, but it is sensible. Good or bad, your spine is yours to keep for life.
4. Chiropractic care is for sore backs only
Chiropractic improves position and movement of the spine to maximize nerve flow throughout the body. Chiropractic can therefore, have wide ranging positive effects on all kinds of dysfunctional states, not just sore backs. Though chiropractors get phenomenal results with sore backs and necks, using chiropractic only when your back or neck is sore is akin to waking up in the morning and only brushing the tooth that hurts. Teeth decay and fall out, the spine decays and stays in. Chiropractic is about maximising your health so that you can live out your life's potential.
5. Chiropractors make you have x-rays before they will touch your spine
Not always, but in order for a chiropractor to make an informed decision on an appropriate course of care, it is important that they are able to view your spine to assess its functional capacity. X-rays also rule out congenital abnormalities, more serious pathologies and aid in the clinical management of each case. X-rays make chiropractic care safer and more effective for everyone.
6. I don't believe in chiropractic
Chiropractors are the largest body of health care professionals behind medicine, servicing over 250,000 Australians each week.
Many people who are unsure about Chiropractic may have had a previous negative experience. Our recommendation is that you find the right Chiropractor for your family who will spend the time to show you what Chiropractic is really all about.
Other Articles from this issue
The main construction contract to design and build the Wickham Transport Interchange Project has been awarded to Laing O...
Intellectual property (IP) is an extremely valuable asset and one that is at the core of almost every business.
According to the latest Akamai's State of the Internet report, Australia has fallen to 44th in the world in terms of ave...