The evolving office
The nature of the office environment, and the way we approach our working day has evolved drastically in the past decade.
Our lives are fast and the demand for a balanced lifestyle has generated a need for a altered style of space. We expect more out of our surrounds – our ability to multi-task has increased. It's easy to order our lunch, update our phone or purchase a new car at our desk or workstation – which results in us spending more time at our desk.
We now accept that an active work space is both desirable and achievable. Less sitting and more standing is proven to enhance our health, wellbeing and posture. In 2018 it is common to have a sit stand desk, height adjustable meeting table and ergonomic seating options – maybe even a ping pong table in our office! The message is clear – get up whenever possible.
Experienced Office Furniture's
General Manager Paul Wildschut is on board, Paul is always looking to push the boundaries – his aim is to design interiors which can evolve.
"A current trend in office interiors are breakout spaces, hot desking and communication spaces – or in layman's terms a versatile space within an office which can provide privacy and versatility. Somewhere you meet with a client or somewhere for a casual employee can sit, a space that is ultimately undefinable," Paul said.
"EOF is embracing this trend and our new Square Series is simply perfect. Aesthetically divine the Square Series creates quiet private spaces where employees can meet together or can provide a space to make a private phone call."
Innovative interiors are inspiring and exciting to be amongst, but even more importantly they can enhance your lifestyle and wellbeing. We now work longer hours and later in life, so our workspace is almost an extension of our home.
Offices are now open plan. With the emergence of communal spaces which encourage co-workers to integrate the layout of an office has changed. Dead spaces in your office are now being transformed, gone are the grey partitions with maroon seating
instead we are seeing eye catching textures, modulating screen heights and colour. There is however still an obvious need for privacy and the desire to have a space to personalise. This can be achieved through the use of screens, high back lounges, planter boxes which replace the older trend of personal offices. The control of sound is paramount and when designing the interior the use of customised materials minimises issues. Colour is also instrumental in creating zones in the workspace - breakout zones are often designed using a different palette.
"We love visiting our past projects a few months after completion," Paul said "When you pop in and see the spaces being utilised – that's when an office really buzzes."
Other Articles from this issue
Upper Hunter Shire Council is pleased to announce that Bengalla Mining Company's Community Development Fund is supportin...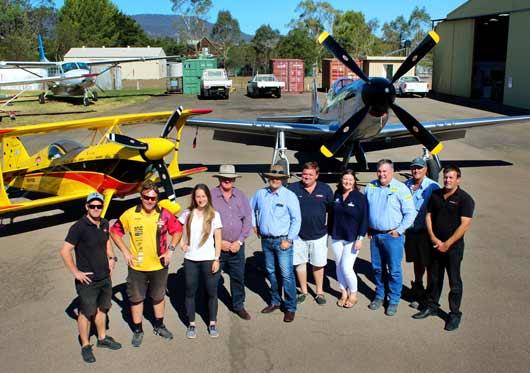 Many Australian retailers in the Hunter region are in for a bumpy ride in 2018 – and the franchise sector, in particular...
Newcastle Airport and FlyPelican have announced direct services between Newcastle and Adelaide from March 2018.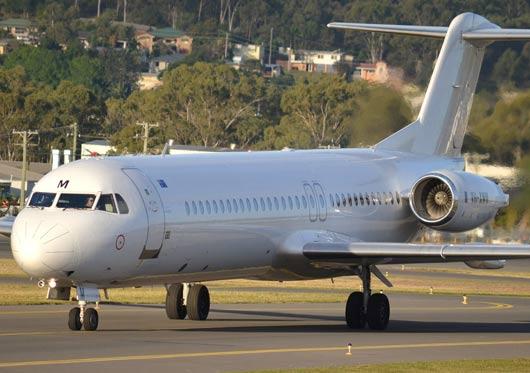 The legal, accounting and finance professions have been hit hard by tech disruption, with smart software replacing manua...