Telstra invests in digital transaction management company
Pen and paper could become tools of the past for Telstra customers with the announcement of a strategic investment in leading eSignature and digital transaction management (DTM) provider, DocuSign, Inc.
Telstra will leverage the DocuSign platform internally to accelerate manual, paper-based processes and offer the technology as a product to Telstra business and enterprise customers later this year.
With DocuSign, customers simply upload a document, add the names and email addresses of the signers, place tags in the document where the signature, initial and dates are required, and then hit send – all within a secure online environment.
DocuSign transforms the way organisations of all sizes manage traditional paper based processes. Through its cloudbased platform, businesses can quickly, easily and securely collect and transact invaluable business information and sign documents anytime, on any compatible device.
DocuSign has more than 40 million users in 188 countries, with 40,000 new unique users joining the DocuSign Global Trust Network each day. More than 775,000 documents containing more than 3.5 million pages are DocuSigned every day, with 51% completed within an hour.
Electronic signatures are recognised as valid and legally binding in many countries around the world. In Australia, electronic signatures can be a valid way to execute many types of documents. Employees at 99 of the Fortune 100 have already DocuSigned, moving to digital-only document transactions and eSignatures to conduct business and switching off once and for all their reliance on an outdated business process.
Other Articles from this issue
Grabbing piping hot steel tubes off mills with only tongs and gloves, dressed in your best stubbies work shorts was but ...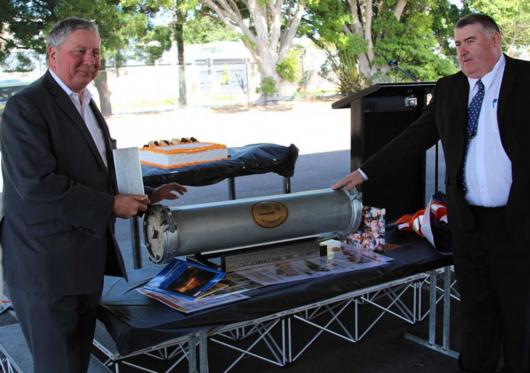 The Throsby Basin Business Chamber, an initiative of local business people within the inner city suburbs of Carrington,...
They may all look the same but in secure destruction, the people and the processes beyond the bin make the difference.
Transport for NSW and Port Stephens Council have launched into a three-year program to provide almost $3 million of imp...