TECHNOLOGY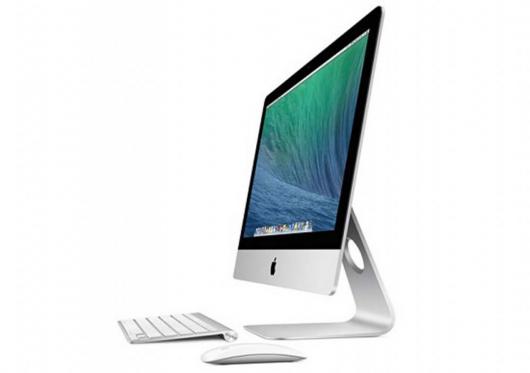 ENTRY-LEVEL APPLE iMAC
Apple has released a new entry- level 21.5-inch iMac featuring a 1.4 GHz dual-core Intel Core i5 processor with Turbo Boost Speeds up to 2.7 GHz, Intel HD 5000 graphics, 8 GB of memory and a 500 GB hard drive. All iMac models include 802.11ac Wi-Fi, two
Thunderbolt ports and four USB 3.0 ports. They also come with iLife. iWork and the OS X operating system. The final version of the new OS X Yosemite will be available at no charge from the Mac App Store later this year.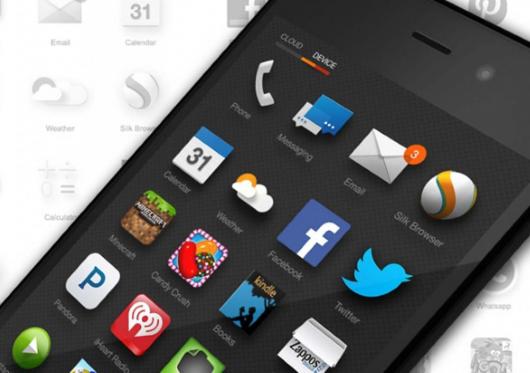 AMAZON FIRE SMARTPHONE
Fire, the first smartphone designed by Amazon, is the only smartphone with Dynamic Perspective and Firefly.
Dynamic Perspective uses a new sensor system to respond to the way you hold, view, and move Fire, enabling experiences not possible on other smartphones. Firefly quickly recognises things in the real world - web and email addresses, phone numbers, QR and bar codes, movies, music, and millions of products, and lets you take action in seconds. Fire features a quad-core Qualcomm Snapdragon 2.2 GHz processor, 2GB RAM, a 4.7-inch HD display with ambient light sensor and Dynamic Image Contrast, a 13 MP rear facing camera and a 2.1 MP front facing camera
TELSTRA WI-FI MAXIMISER
The Telstra Wi-Fi Maximiser app for iOS and Android will measure the WiFi signal strength on your device when connected to a gateway. It will record the measured signal strength for that location, and based on the figure, it will produce a heatmap to visually see the WiFi coverage in the home or office.
SWATCHMATE CUBE
The Cube from Swatchmate is an easy-to-use small device that enables the user to capture the colour of virtually anything and import it directly into Adobe Photoshop. Cube App will also be soon available to allow users to store, group and share captured colours on iOS7+ and Android 4.3+ devices with Bluetooth 4.0.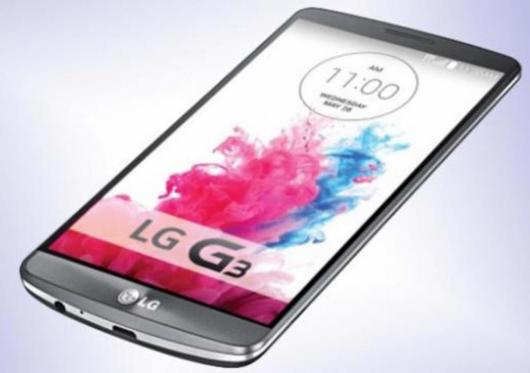 LG G3 SMARTPHONE
LG's G3 smartphone features a Quad HD display that has resolution four times higher than standard HD and more than 1.8 times higher than Full HD, with 538 ppi. It has highly efficient battery performance and the highest screen-to-body ratio on the market. The G3 also features a Qualcomm Snapdragon 801 chipset (up to 2.5 GHz Quad-Core), 16 GB ROM / 2 GB RAM / microSD slot (128 GB max) memory, a 13 MP rear camera and a 2.1 MP front camera. It operates under Android 4.4.2 KitKat.
Other Articles from this issue
HVRF flagged new research into regional competitiveness, focusing on the Hunter manufacturing sector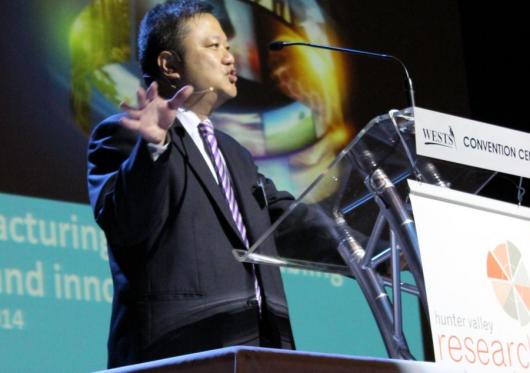 Local Newcastle advertising agency has secured The Greater Building Society account for the next three years.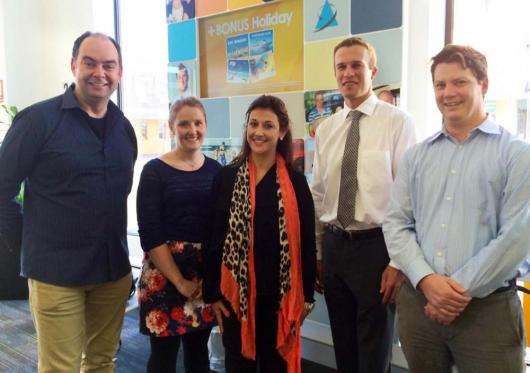 McCarroll's Volvo Renault and Hunter Viking Car Care Centre have agreed to join forces
With over 100 years of culinary experience between them and each chef having their own unique tie to this event, Robert ...