SPOTLIGHT ON HMRI: WORLD LEADING MEDICAL RESEARCH IS HAPPENING IN OUR REGION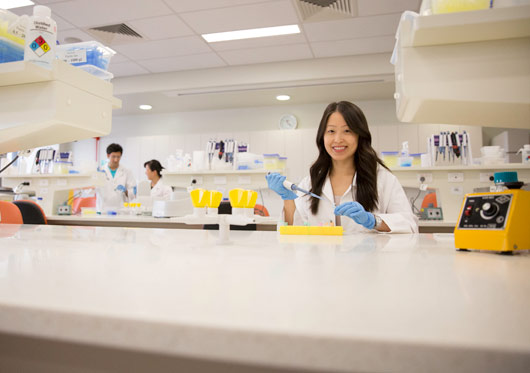 Nanotechnology in the Hunter
Nanotechnology is increasingly being used to deliver medicines to specific sites in the body. This results in a reduction of side effects and toxicity. Dr Susan Hua is designing and manufacturing the carriers these medicines will be placed in, and then modifying them to act like a GPS to direct the medicine to the targeted organ or body site.
Nanotechnology is being trialled in cases of premature birth, still the most common cause of neonatal deaths. "We have developed a mechanism for targeting the delivery of drugs to the uterine tissue, which we believe can be used to prevent or block preterm labour", Dr Hua said. "The targeted drug delivery system will enable us to administer drugs to women for the treatment of preterm labour that previously were unable to be administered to women due to affects on other organs."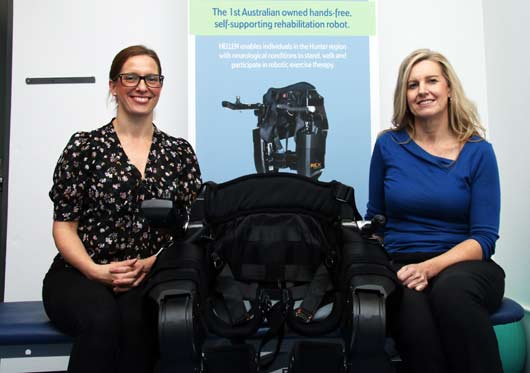 HELLEN is Helping
HELLEN, (Hunter's Exoskeleton for Lower Limb Exercise and Neurorehabilitation) is a purpose-built bionic robot. She makes it possible for individuals with neurological conditions to stand, walk and participate in robotic exercise therapy. HELLEN is being used in a world-first clinical trial to assist stroke survivors take their first post-stroke steps. According to senior researcher Jodie Marquez, "Prior to HELLEN, physiotherapists would have to drag people up. It's very labour-intensive, requiring three or four therapists, so patients are often denied the option of ongoing upright therapy. HELLEN takes all the work away from us, and the patient."
Myth Busting Tall Poppy
Dr Emma Beckett, a postdoctoral fellow in molecular nutrition at UON's Ourimbah campus and a researcher with the Hunter Medical Research Institute, was recently announced as a Young Tall Poppy. The prestigious award acknowledges the achievements of Australia's outstanding young
scientific researchers and communicators.
Dr Beckett's work focuses on gene-nutrient-environment interactions. Simply put, how what we eat changes the way our genes are switched on and off, and how our genes change what we eat and how we respond to food.
"Studying these interactions is important, because our genes, nutrition and environments all contribute to our risk of diseases, but our nutritional recommendations are universal and ignore the fact that we are all unique.
Everyone eats food; however, nutrition is an area plagued by misinformation, misunderstanding, and marketing. As a nutrition scientist, I feel responsible for myth busting. It's important not just to communicate facts, but to empower people to critically assess information" Dr Beckett said.
Other Articles from this issue
At the Property Council luncheon on 25 August, Andrew Constance, Minister for Transport and Infrastructure, announced an...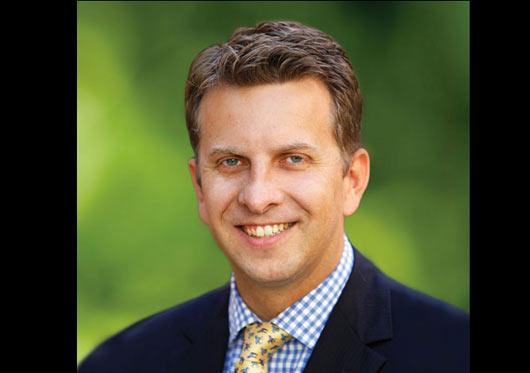 Collaboration between TAFE NSW and the Hunter Thoroughbred Breeding Association is helping alleviate a shortage of entry...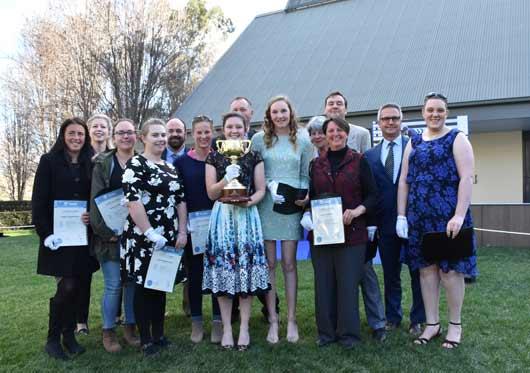 Upper Hunter Shire Council has welcomed a $2,827,248 grant towards the Scone Saleyards from the Building Better Regions ...
The Merewether High F1 in schools team Super Sonic Speed will compete in the Abu Dhabi World Finals in November.