Solar savings for new homebuyers
In an Australian first, new homebuyers are set to save up to $1,500 per year on electricity bills thanks to the inclusion of a solar energy and battery storage system provided at no extra cost by Mojo Homes.
Mojo Homes has display homes in the Hunter Harvest Chisholm and Homeworld Thornton and is backed by the MJH Group.
The Bradford Solar ChargePack includes a Tesla Powerwall and is linked with a state-of-the-art solar panel system, which will be installed in every new Premium home built by Mojo Homes. The system holds enough energy to help power the average home through the evening.
Mojo Homes CEO Mark Vassallo said partnering with CSR Bradford and Tesla Energy to provide the technology allowed the company to offer a product not available elsewhere within Australia.
"As an innovative new homebuilder in the market, we identified a significant gap within the industry in providing consumers with renewable energy options for their homes," Mr Vassallo said.
"The Bradford Solar ChargePack Optimal offer not only provides savings on increasing electricity bills but also decreases our customers environmental footprint," Mr Vassallo said.
CSR Bradford Executive General Manager, Anthony Tannous said Mojo Homes is an out-of-the-box thinking homebuilder striving to do things differently.
"We saw great synergy in Mojo Homes' philosophy and our determination to bring renewable energy options to every home within Australia," Mr Tannous said.
"Our product includes a Tesla Powerwall, solar panels and SolarEdge inverter with monitoring, all of which help consumers increase energy savings and manage and reduce their daily energy consumption.
"We see this offer as a great initiative for an organisation within the home building industry, but the two big winners from this offer are customers and the environment," Mr Tannous said.
The typical Australian house consumes around 21 kWh of electricity per day and the Tesla Powerwall is capable of storing 6.4 kWh, which is enough to help cater to an average homes evening energy use.
Other Articles from this issue
Many households and businesses across Newcastle and the Hunter Region have experienced firsthand the end result of the ...
Newcastle City Council is planning a new lease of life for South Newcastle Beach with a uniquely designed skate bowl, ki...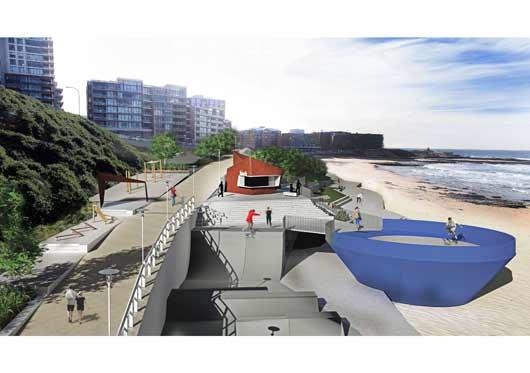 Do you have a great idea to improve your park or street but need a few dollars to kick things along? Are you part of a s...