Sod turning ceremony marks start of Munibung Road extension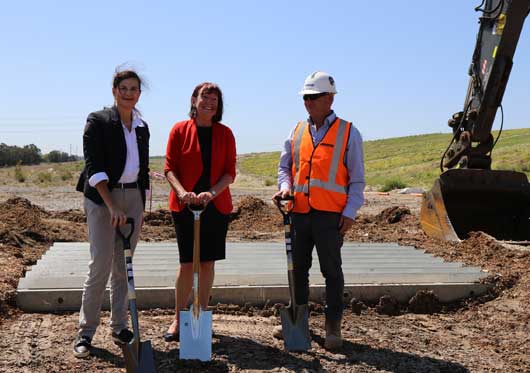 the Hon. Concetta Fierravanti-Wells, Cr Kay Fraser and Michael Rummery
The long-awaited Munibung Road extension is finally on track for completion, with the first sod being turned on the $5.17 million project.
On 4 October Liberal Senator for NSW, the Hon. Concetta Fierravanti-Wells, joined Lake Macquarie Mayor Cr Kay Fraser to turn the sod on the critical road project.
"This 820 m extension will link Glendale with Cardiff's industrial estate, significantly improving connectivity around the City's northern and western suburbs," Senator Fierravanti- Wells said.
"Its completion will immediately provide faster, smoother and safer journeys for road users, benefiting local business and laying a foundation for future growth.
"The Australian Government is pleased to join with Lake Macquarie City Council to contribute $2.27m to the $5.17m project, through the 'Building Better Regions Fund."
Cr Fraser said the extension was integral to future development of the North-West Catalyst Area.
"This is a regionally significant infrastructure project that will unlock business investment, commercial development and housing opportunities, supporting growth in this region," Cr Fraser said.
"It has taken a significant amount of work to get to this point and we acknowledge the Australian Government's patience and the support of the NSW Government to reach a solution.
"We are working with the Hunter and Central Coast Development Corporation and interested developers to realise the full potential of this site, now that the ownership has been transferred to the NSW Government."
Council's CEO Morven Cameron said the works would significantly benefit Lake Macquarie and the Hunter. 
"I'm pleased to see this project reach this major milestone," Ms Cameron said.
"The road is a catalyst for development of more than 800 new homes and 20 additional hectares of employment-generating land.
"This area is identified in the Greater Newcastle Metropolitan Plan as a key to the region's future growth and prosperity."
The project is funded by the Australian Government through the Building Better Regions Fund and Lake Macquarie City Council.
Daracon will be undertaking the works on behalf of Council.
Works are expected to be completed in mid-2020.
Other Articles from this issue
Carrington based engineering consultancy RCA Australia is celebrating 25 years in business in 2019.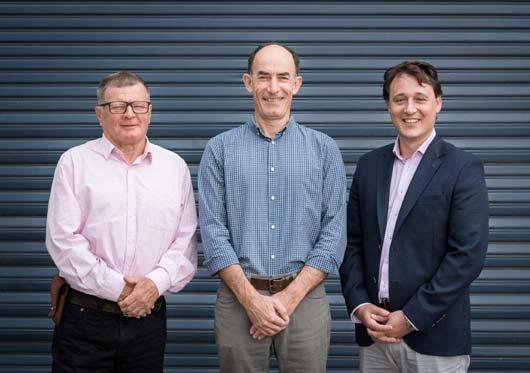 Local speech pathology service, A Growing Understanding, is expanding into Newcastle as part of their ongoing plan to ...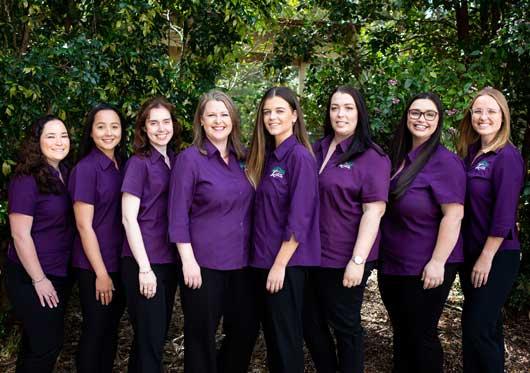 The $5.4 million Birubi Information Centre has reached a significant milestone, with the Hunter and Central Coast Region...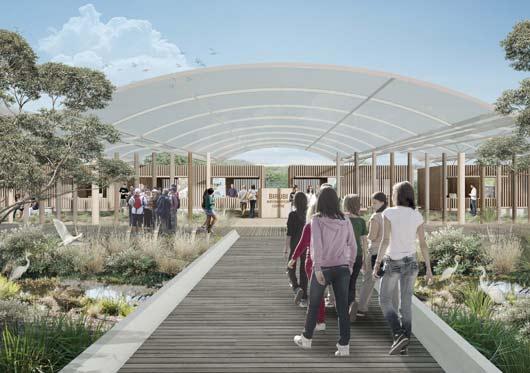 Telstra Business Centre Newcastle prides itself on helping customers improve the ways in which they live and work throu...