Social media tactics for event marketing
Emily Wilson
Rumble Social
It may feel like we have just passed the year's half way mark but I'm sure end of year event plans have already started to make their way into your calendar. Whether it's a Christmas party, a product launch or networking event, it's always timely to review how social media is being utilised in your event strategy.
Pre Event – The Anticipation Buzz
Hashtags
This hashtag should be seen as a branding tool for your event and relevant to both your event and business. Not only will it be used to market, it provides a channel for communication so you can easily create or engage in conversation across various platforms.
Create an event page On Facebook
A specific page will allow all Facebook users to view accurate and timely information that's specific to the event. Having a page makes for a great reference point for people to view pictures and comments after the event has taken place. An Instagram account is also great for keeping in touch with event attendees, particularly on the day of the event – keeping true to its instantaneous functionality can help cultivate relationships in real time.
Paid advertising
Attitudes towards Social Media advertising are changing.
Consumers are now looking at social media as a way to connect with businesses in a causal environment making sponsored posts and paid advertising a more favourable approach to event advertising. A targeted approach means that your location or demographic can be reached and budget easily managed.
Provide behind the scenes videos
Out of all the social mediums, video has the highest engagement rate and this is a great way to set the scene for the event. To engage with potential event attendee's, provide an interview with a key speaker, show a product demonstration or showcase the venue. Get the anticipation flowing using visuals to dance across the page.
During Event – Real-Time Socialising
Take Pictures and Get Video Footage
Post in real time and engage with guests, both while they are at the venue and when they return home. Images and videos shared among networks generate conversation between community groups and give your voice a chance to be heard from people who are genuinely interested in the topics you have to offer.
Schedule Posts
If you know the event schedule, you can schedule posts to keep up engagement with those who weren't able to make it to the event in real time. If a key speaker is scheduled to conclude speaking at 1.15pm – schedule a post at that time to outline one of their latest articles or blog posts for people to click through.
Post Event – Harnessing Social Narrative
Connections are Key
Follow up with all of those who attended the event. Connect via Linkedin, post on their Facebook wall or shoot them an email.
Check out their work and comment to build the relationship.
Post-Show Blogging
Storytelling is a large part of connecting with people on a social level and blogging is a great way to convey your experience. It also gives you a chance to thank those attendee's, speakers and organisers. Post about your experience, share pictures, videos, post about the people you met and the work they are doing. It's a great way to promote the next event too.
Other Articles from this issue
Many households and businesses across Newcastle and the Hunter Region have experienced firsthand the end result of the ...
Winners for the 2016 Lake Macquarie Business Excellence Awards were announced at the Awards Gala Dinner, held at Belmont...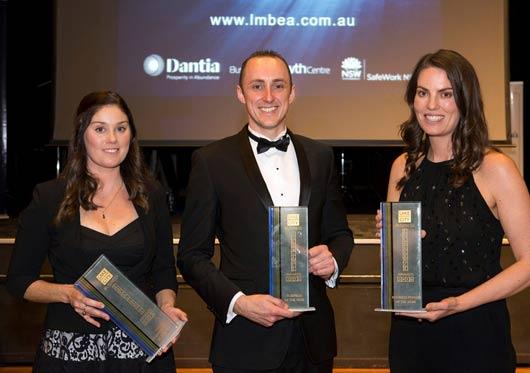 Cloud computing - the concept of storing data and applications remotely on hosted servers rather than at your own premi...
Modern cities are increasingly connected. Both in the way we live and work, as well as the way data, goods and services ...